Just wanted to drop a quick note on this busy Friday.
Since we are in the business of publicly disclosing premium Exodus signals, I will have you know today is day 9 of an oversold 'buy' alert.  The alert occurred on Friday, March 23rd at end-of-day.
Here is the performance of each major index since then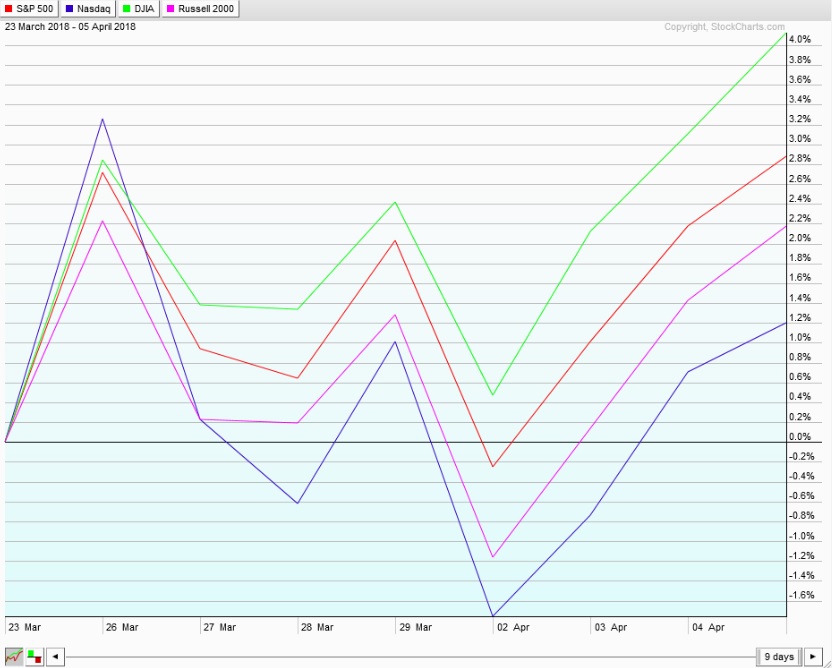 The phrase, "lies, damned lies, and statistics" is in play here.  An Exodus oversold signal is not confirmed until after-market-close which means you can not take action until the following trading day, which in this case was Monday, the 26th.
We had a big gap up into Monday.  I had about as good an entry as I could hope for that Monday, opting to see the morning action and step in after lunch, and just before an explosive afternoon rally.  The position was validated by the market.
That being said, my $TNA position, which is an ETF representing 3x the returns of the Russell 2000, is flat.
Because I always trade every single Exodus hybrid oversold signal exactly how the system is designed, I have to hold the trade until close-of-business next Monday.  I will be pressing this long into the weekend.
Bearish facts:  Breadth is low, currently only about 26% of stocks are up according to Exodus.  NASDAQ Transports are at range low, as are Semiconductors, NASDAQ net issues are also low, -75 (that is out of 100, so confirming the low Exodus breadth).  We are RE down on /nq_f.  Hybrid Chg % which shows an intermediate term bias, flipped bearish on Monday, April 2.
Bullish facts: NYSE TICK is trending higher into afternoon.  There is a ledge formation on nq_f that we are likely to spill over: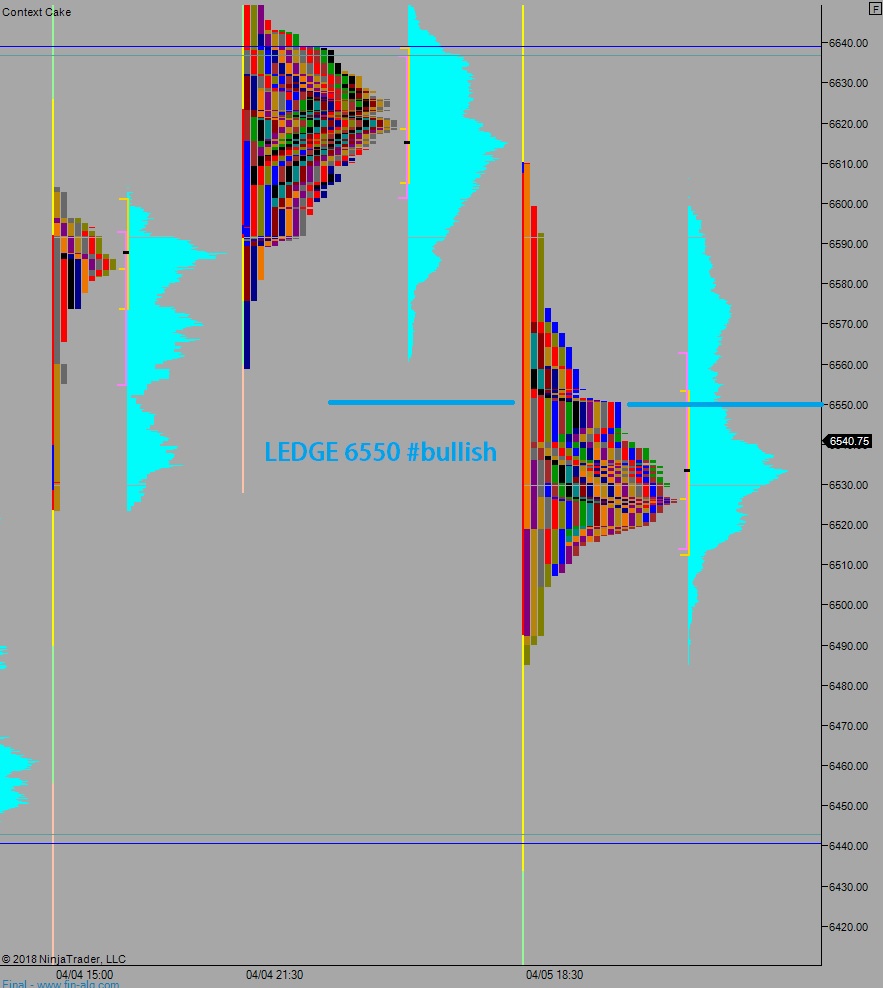 Utter nonsense that is affecting the market that we have no factual proof is bullish or bearish: TRADE WARS, Jerome Powell talking at 1:30pm.
That is all I have.  I have been working the long side since about 11:30am after the primary hypo nailed the short-of-the-day.
The key to any success in a process driven approach to trading, business, or life, is sticking to the plan.  The plan is to remain bullish until end-of-Monday, therefore I am.
Easy-peasy
If you enjoy the content at iBankCoin, please follow us on Twitter