The past nine trading days have been of the epic varietal. We get a lot of those these days, don't we?
Volatility, measured by the VIX, just dropped by 50% over the past 10 trading days–representing the largest draw down ever.
MKM issued a research note today, discussing the event. In summary, markets are breaking out and volatility is likely to remain 'subdued.' However, they compared the recent malaise to the 90s and suggest we might endure a series of 'high magnitude' shocks to the system, especially since there are so many walls of worry to climb.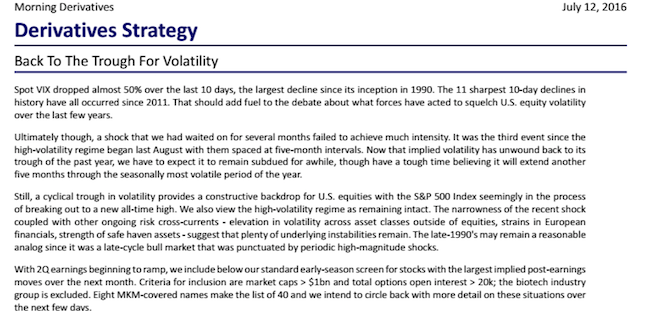 Like I said earlier, volatility is an interesting hedge at these levels.
If you enjoy the content at iBankCoin, please follow us on Twitter