Perhaps this is my first light recommendation in the crypto-space; but you should look at Monaco — a financial products company that permits people to use debit cards to make transaction, in addition to buying other cryptos via their app.
Clearly, I have no way to value these companies, since financials are a moot point and buyers of the 'currency' do not get a piece of the company, but the buying power for their products.
Of the top coins out there, here are today's biggest movers.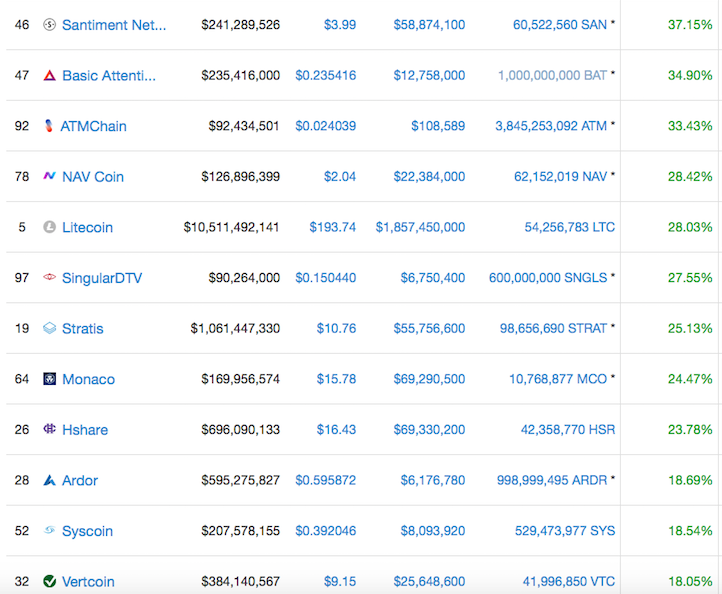 Comments »