As many of you know by now, pot is a cure-all herb that is capable of curing any ailment known to mankind.
Got cancer?
NOT A FUCKING PROBLEM. Smoke some high grade pot and get cured.
Dick feeling a little flaccid?
NOT A FUCKING PROBLEM. Take a few drops of CBD oil and become erect and hard as the sword of King Arthur.
Lost all of your hair and now look like a god damned fool?
NOT A FUCKING PROBLEM. Rub some THC onto your scalp and soon watch all of your hair, RESTORED, as if you were a 4 year old boy.
For many decades, our evil politicians have been in bed, sucking the dicks off big pharma, hiding the overt benefits of smoking pot and how the country of Jamaica has thrived for decades by keeping the population in a constant state of purple haze.
Thanks to an egregious national debt burden, western nations have now opened their bosom to the idea that pot is, in fact, good — especially if taxed properly and able to fund slush fund projects that offer nothing more than curious amazement in the stead of utility.
According to the Exodus Market Intelligence Platform, these are the top rated pot stocks that are traded in America.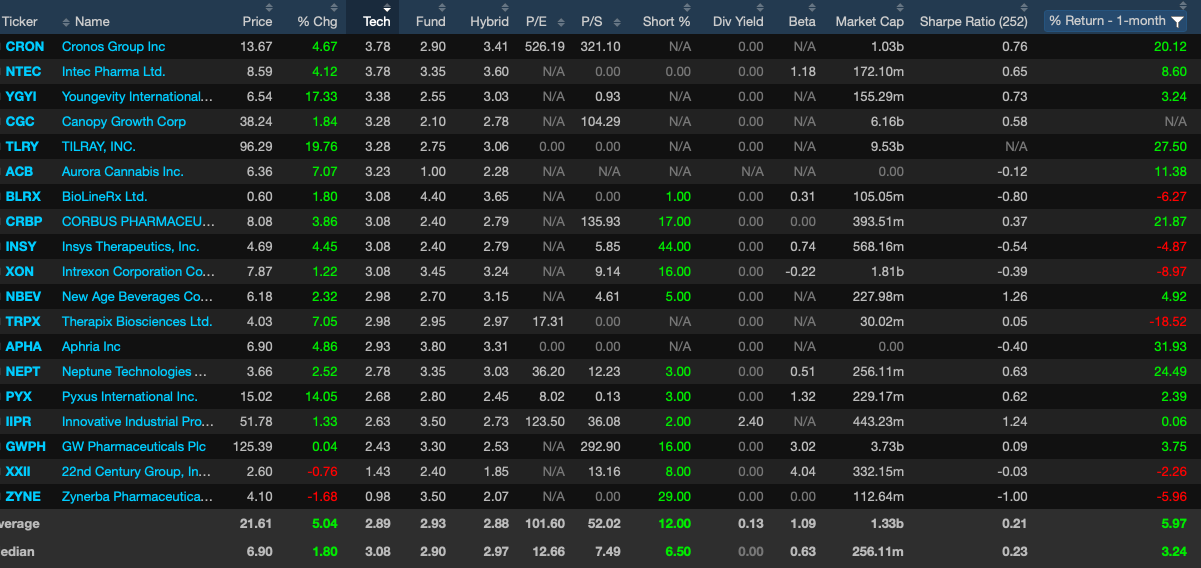 As of Friday, I was long APHA, ACB, and CRON. Try to fucking stop me. I will rip your arms out of your sockets.
If you enjoy the content at iBankCoin, please follow us on Twitter