This is the worst December since 1931. Xmas has literally been canceled.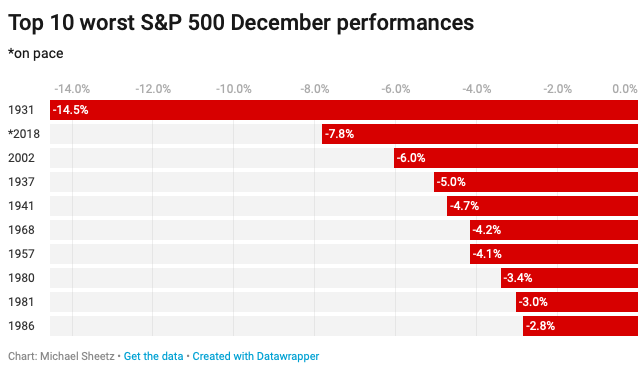 These bastardized ETFs whose assets are wholly illiquid are getting flayed. Do you see this nonsense below? This is an illusion, a trick that makes holders think their investment is liquid. The leveraged loans or CLOs behind this nonsense has a 1 mo settlement, on average.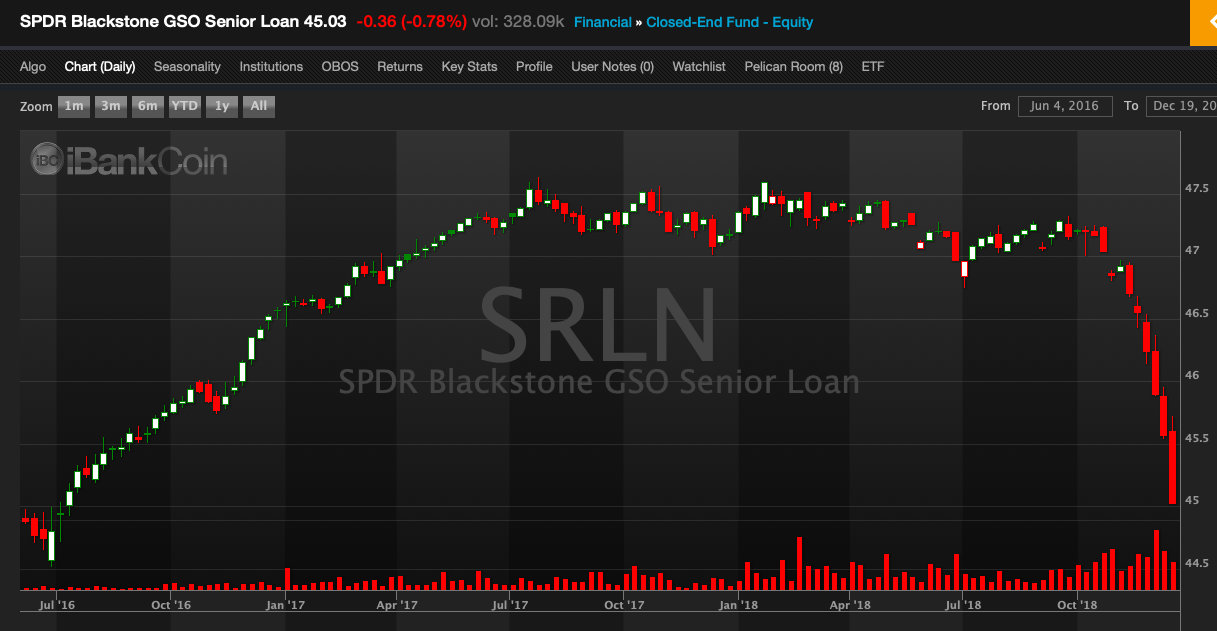 CLO activity has collapsed. Hence, banks are getting hammered.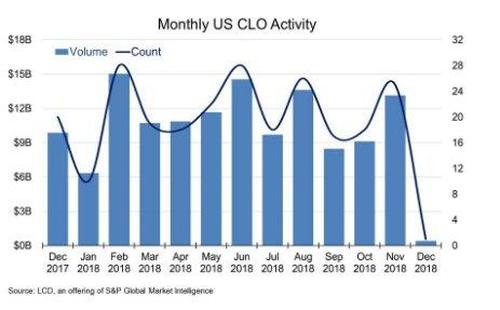 Aside from a collapse in issuance, fund flows out of these products are at record levels.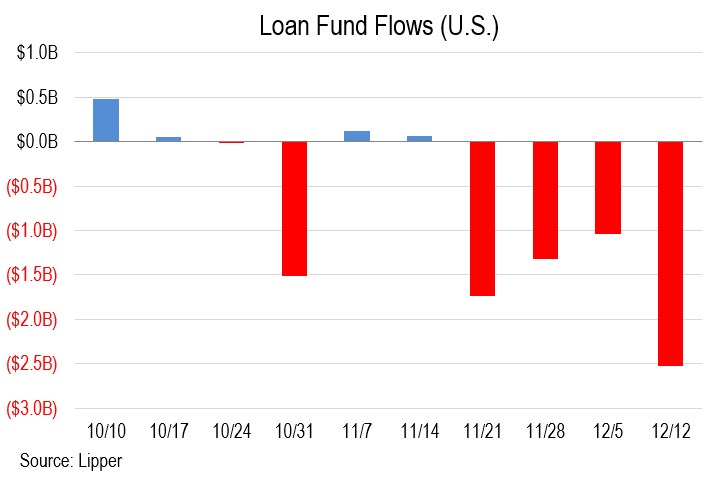 How big is this market? YUGE. $1.1 trillion. See Zerohedge for more coverage.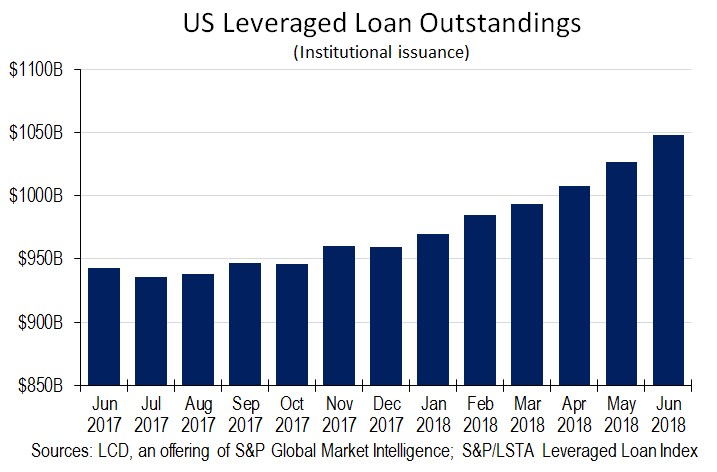 Oil is getting ravaged on a daily basis, indicative of of a rapidly slowing China. It makes sense, trade war and all. But the ramifications are far reaching, especially since we're a god damned net producer of oil now.

Observe US petrol-banks, like CFR, LBC, and TCBI, with loan portfolios rich with oil getting ax murdered.

Because of the debt associated with oil and the size of the exposure ( ~$2 trillion), the high yield market is in blow up mode.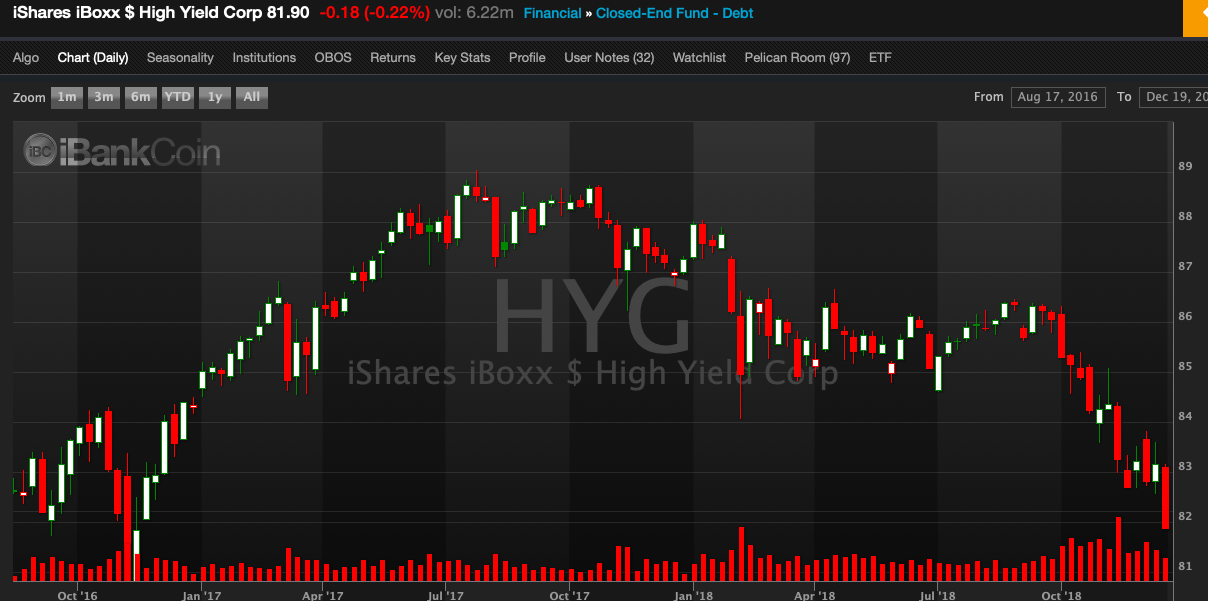 We're in a negative feedback loop, both lovely and resplendent with vampires. In order to get out of it, we need a nice news event and strong reversal on aggressive volume. Perhaps the government shutdown on the 21st of December will provide us with such an inverse occasion.
Good night.
If you enjoy the content at iBankCoin, please follow us on Twitter