The Fed is wrong and they know it. They're trying to wreck the economy in order to loosen the employment pool. In other words, they want people to lose their jobs in order to reduce wage inflation.
This stress is now being priced in, in the high yield and leveraged loan markets.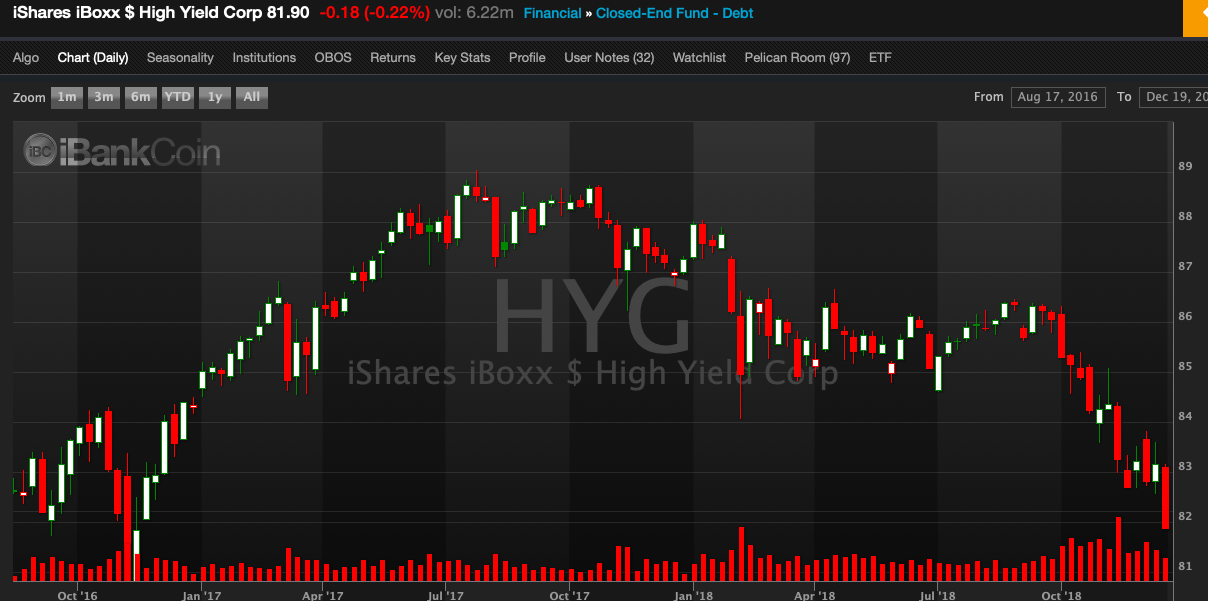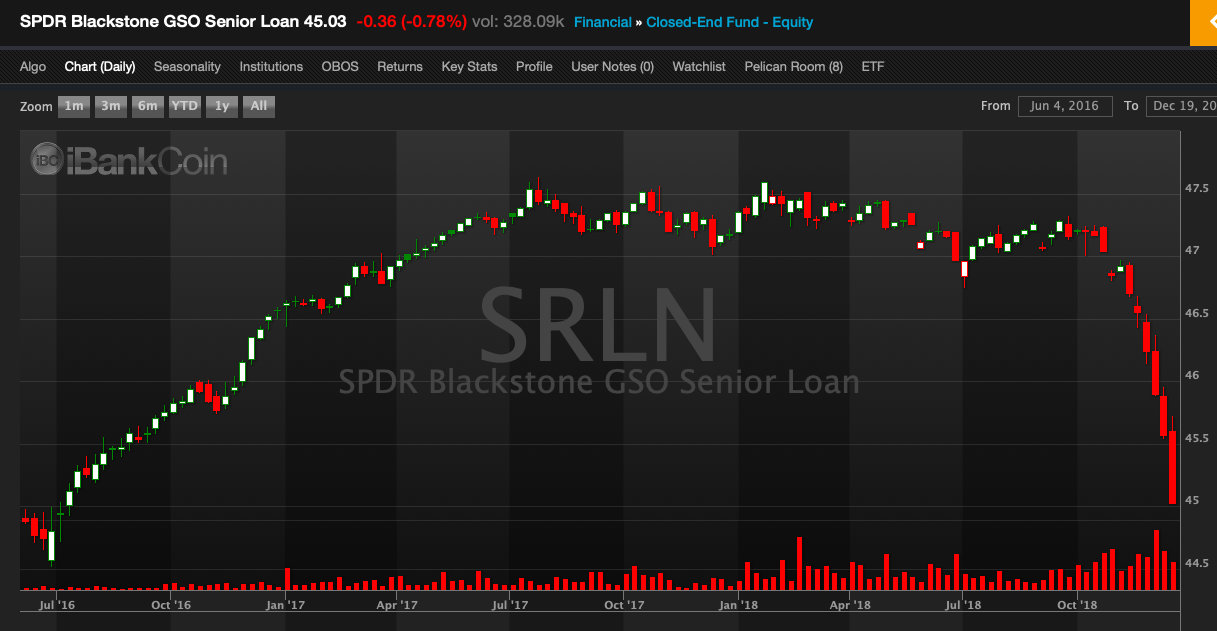 JNK hit hard today.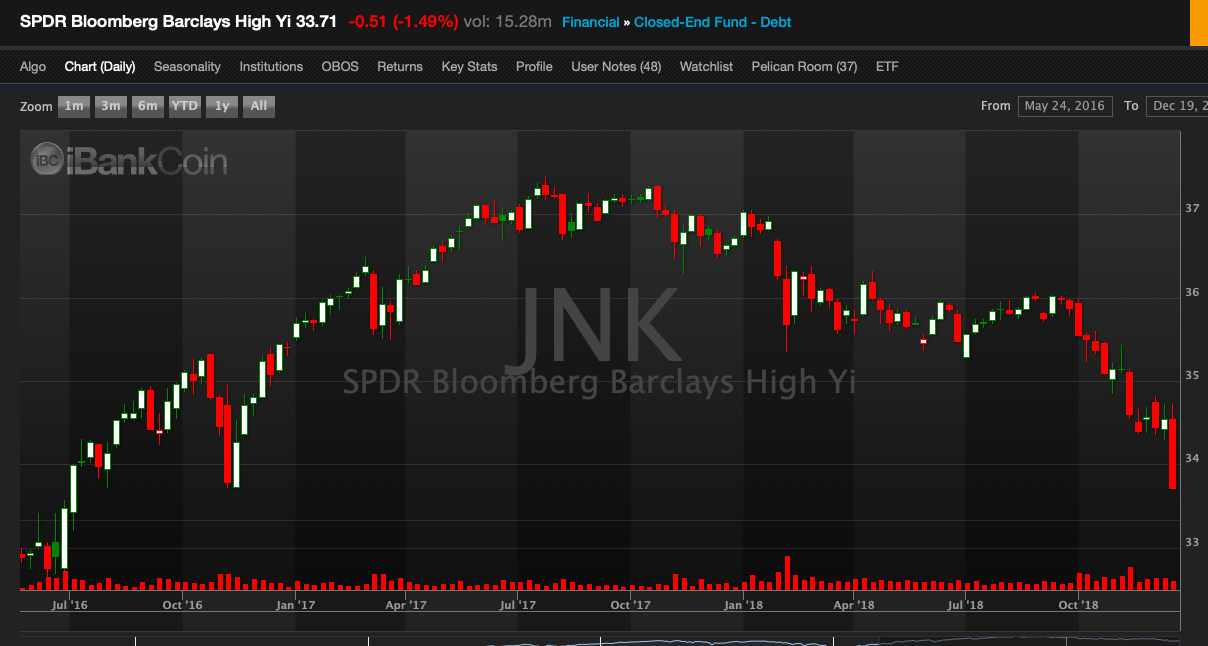 With this sort of action in the bond market, the moves in stocks are secondary. This is the tail that wags the dog.
I doubled up in my FAZ and DRV positions. I have a triple sized position in DRIP, long a fuckload of TLT, and holding into tomorrow. I sold TWTR for a 9.5% loss and am trying my best to keep the other longs. If they go down by 10%, they're out.
If you need to be scolded in person, see about The Capstone.
If you enjoy the content at iBankCoin, please follow us on Twitter