This is a very experimental trade. I'm betting here that the bioscience community are so fucking narcissistic and full of themselves, they'll completely ignore the market and forge ahead, whilst nodding at one another and acknowledging each others social and professional rank.
I went long UMRX because the entire gene therapy space in 100% fire.
Here is the biotech sector inside Exodus — which by the way, we're now open for 7 day free trials, with exception to people who've already trialed. If you've trialed, fucking join already and be an honorable human being.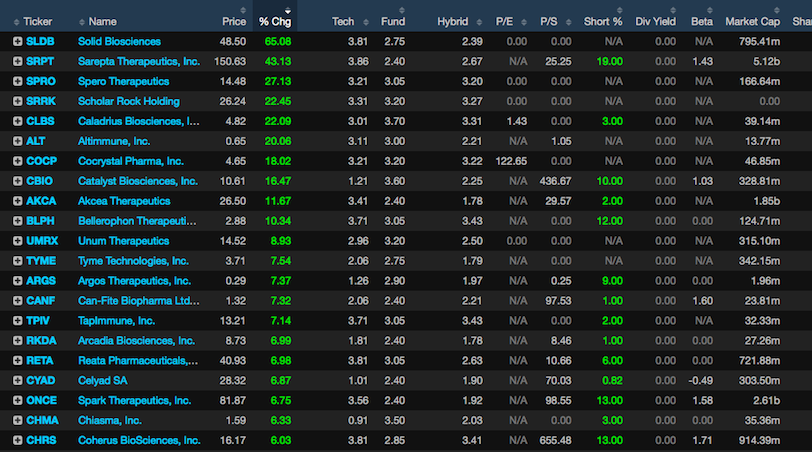 Looking for $17-20 for UMRX.
If you enjoy the content at iBankCoin, please follow us on Twitter