Contrary to popular belief, 2018 has been an arduous year for equities. There have been numerous false starts, blow ups, melt ups, and varying spates of nothingness. If you look at the median returns of the individual sectors, it's rather bewildering. I don't recognize a common thread or scheme, but something that resembles chaos and randomness.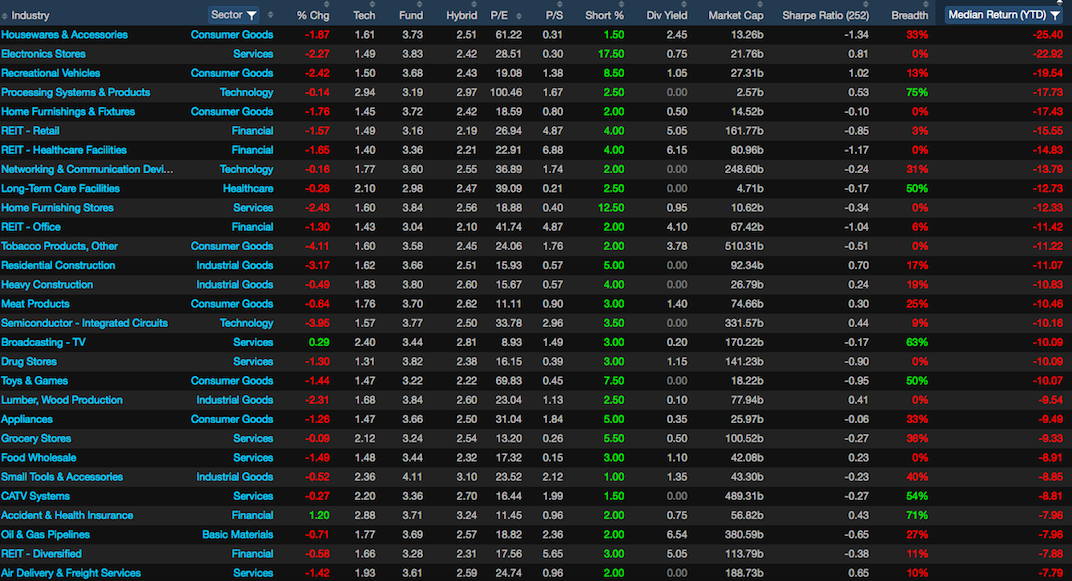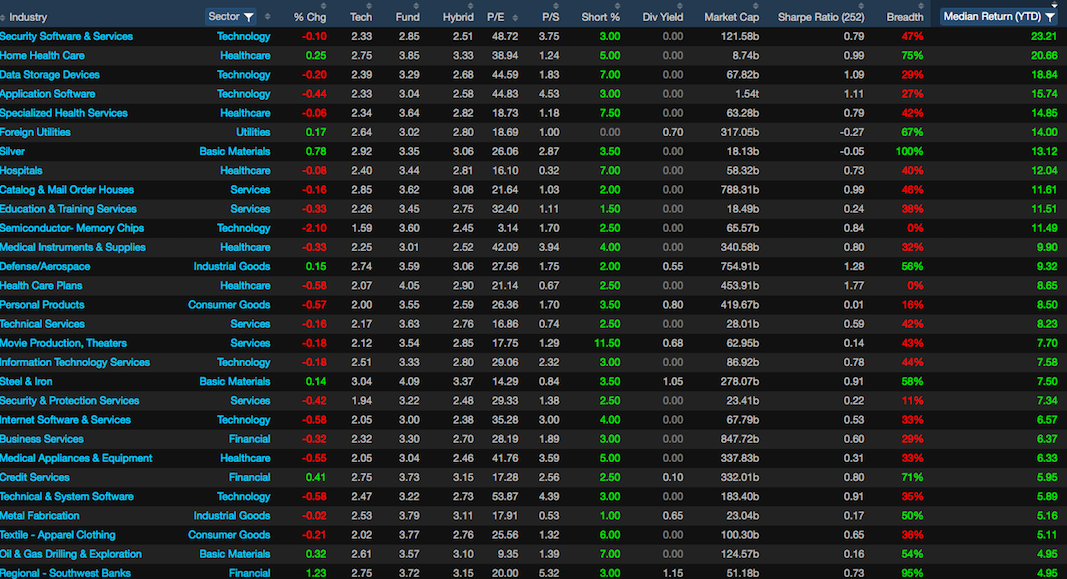 I think in many respects the market takes its cue from leadership — and at the top of our leadership is the Presidency and all of the people who surround him. Like I said, chaos.
There are a few certainties that you can bank on when trading, one of which is being wrong a lot. The other is having great times, unbelievable trades that often provides a sense of invincibility. At times this success can be deleterious to one's trading — as it changes the natural character of a person into something filled with hubris. Pride always comes before the fall.
The only way to last in this business is by adhering to a set of rules. A 10% stop, if you believe in such a thing, should be a hard line in the sand. A certain allocation scheme, diversification and holding period, once established, should be followed. Strategies should be analyzed at least once per quarter and adjusted against a benchmark.
Also, if you're trading aggressively and hold a lot of small capped stocks — quit benchmarking against the SPY. What you're doing is super risky, so you should be marked against the Russell, Nasdaq, or something else.
For me, I've found equanimity in placing the largest part of my money in a quantitative strategy. There's no emotion involved, only a set of rules that are followed, robotically, and then analyzed for performance. Over the past year, this strategy has crushed the indices, so I am pleased with it. But I knew heading into this sojourn that the degenerate side of me would not be able to sit idle and watch stocks trade without getting involved, so I set aside a small fund for trading.
At 41 years old, I know myself, attributes and limitations, and am honest enough to know what I'm capable of and where I'm lacking. The biggest failures that I know of always came from people doing things they weren't built to do — getting in over their heads in ventures that proved to be ruinous. When you lie to yourself, stubbornness is a byproduct and this weakness will exacerbate losses.
Are you a trading prodigy, a genius? I don't know — are you? If you think so, what proof do you have? Is it in your genes — do you have a large net worth? Maybe you're not a trading prodigy, but that doesn't mean you can't build a massive fortune either. I once interviewed a woman who needed investment advice, a secretary, who had a liquid net worth of ~$900,000 — all due to being a disciplined spender and living within her means. I also know people who make $500,000 per annum, but have no money in the bank. All of it is spent on clubs, mortgages, cars, and vacations.
One thing is for certain, the things you want aren't going to be given to you — so you better have a plan to acquire them and that begins with being mature enough to know what you're capable of doing — you fucking faggots.
If you enjoy the content at iBankCoin, please follow us on Twitter