The market was hemming and hawing all day, trying to filter through all of the retarded statements proffered by the lawyer at the Fed, Jerome Powell. Although I had a fine day in the market, long commodities and stocks that generally trade up, many of you did not. The reason why you lost money is because you're not a very good trader. By 'good', I mean you're not well adept at making money at trading stocks.
It was one heck of a ride — but the final result was lower. Traders had every right to bid prices higher, but instead sold because they felt Powell didn't have it in him.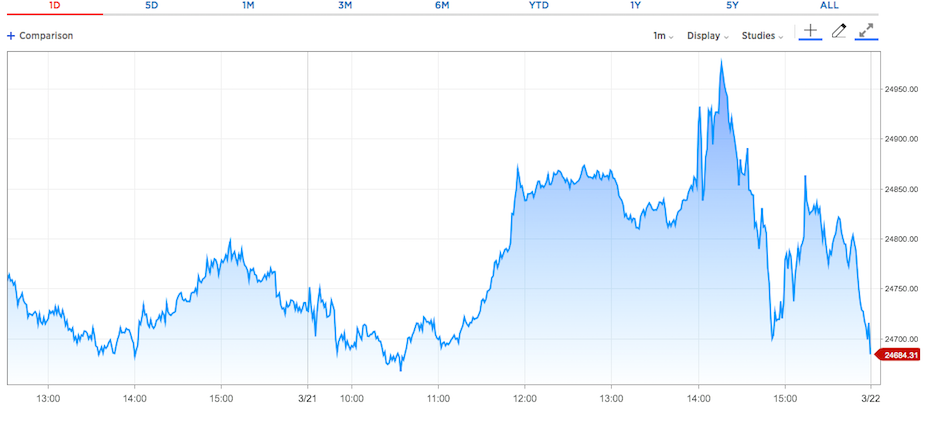 Gold +1.6%, Silver +2.4%, WTI +2.9%, Dollar -0.85%, 10 yr yield moved down from 2.92% to 2.88%.
THE MARKET WAS WRONG
My read: markets viewed Powell's statements as dovish and sold off stocks because they themselves were retarded. See, the Fed did nothing wrong. That's the plot twist here. All of the important side notes to today's tape were bullish for higher stock prices, but traders didn't hold onto their stocks. As such, we will see the market move higher tomorrow, after the herd catches up with the shepherd.
If you enjoy the content at iBankCoin, please follow us on Twitter