Interest rates are still very low — but they're heading higher. Now thanks to the Trump tax cuts, government deficits are set to increase. If the cuts result in a boost in economic activity, then it won't be an issue. However, if in fact the economy doesn't respond — rates will go higher — because the treasury will need to issue more bonds.
John Mulvaney, Director, United States Office of Management and Budget, said rates would 'spike' today in a Fox interview because of this dynamic.
That agreement, which ended an hours-long partial government shutdown, boosts government spending by almost $300 billion. Mulvaney said that in his previous job as a fiscally-conservative congressman representing South Carolina, he would "probably not" have voted for the bill.

The additional spending could increase the deficit to about $1.2 trillion in 2019, and there's a risk that interest rates "will spike" as a result, Mulvaney said.

U.S. Treasury yields have been rising in recent weeks on worries that inflation is heating up as the spending package juices an economy already souped up by tax cuts and at or near full employment.
Jim 'Bow Tie' Rogers has been making rounds again, warning of yet another horrible bear market — the worst ever.
"When we have a bear market again, and we are going to have a bear market again, it will be the worst in our lifetime," Rogers, the chairman of Rogers Holdings Inc., said in a phone interview. "Debt is everywhere, and it's much, much higher now."
So what's the thesis here?
Since the financial crisis of 2008, sovereign governments, in an attempt to prevent an economic downturn, 'papered over' the problem by doing bailouts and issuing more debt to increase spending — in order to keep the pitched forks at bay. The subsequent result is a debt bomb equal to $63 trillion — worldwide — of which more than 30% of it belongs to America.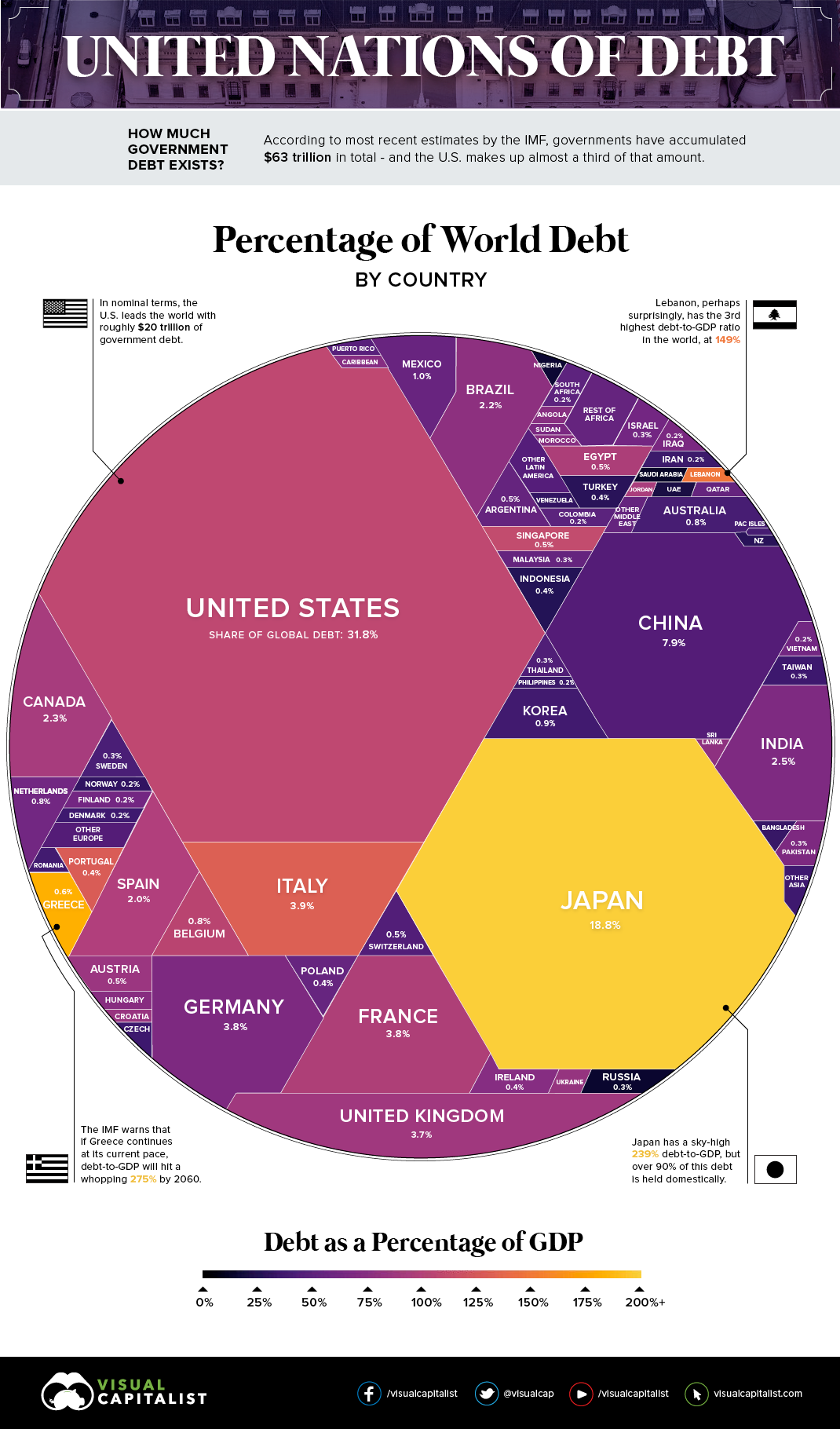 At some point, this debt will become too great to service. With interest rates going up, governments will have to pay more in interest, taking away from their faggot programs, in turn reducing GDP. You can clearly see how this is going to menace the world at some point during our lifetime, yes? Everything you understand about the world will change, once this blows up.
The top indebted nations are America, Japan, China, Italy, and France. The highest debt/GDP nations are Japan (239%), Greece (181%), Lebanon, Italy, and Portugal.
To make matters inexorably worse, western nations are now facing a demographic nightmare, which is on pace to cut Italy's population by 40% inside 50 years — Japan by 50%.
How will they be able to service their debt with half the population?
Pro-tip: they won't.
Now you know why Europe is embracing migrants.
Short term, markets are getting jittery with each tick higher in the 10yr, an irrational mode of thinking since the rate is still very low. If the 10yr was higher than 4%, I'd argue you should panic — but not yet, not sub 3%.
Nevertheless, I recall back in 1997 when Wall Street was chimping out over higher rates and would monitor Fed auctions and if they went poorly, it'd send stocks sharply lower. Look for that to happen now. Bad auctions will spook markets and cause sell offs.
Because of this, I am long TMV — which is a levered bet against treasuries — an ark destroyer.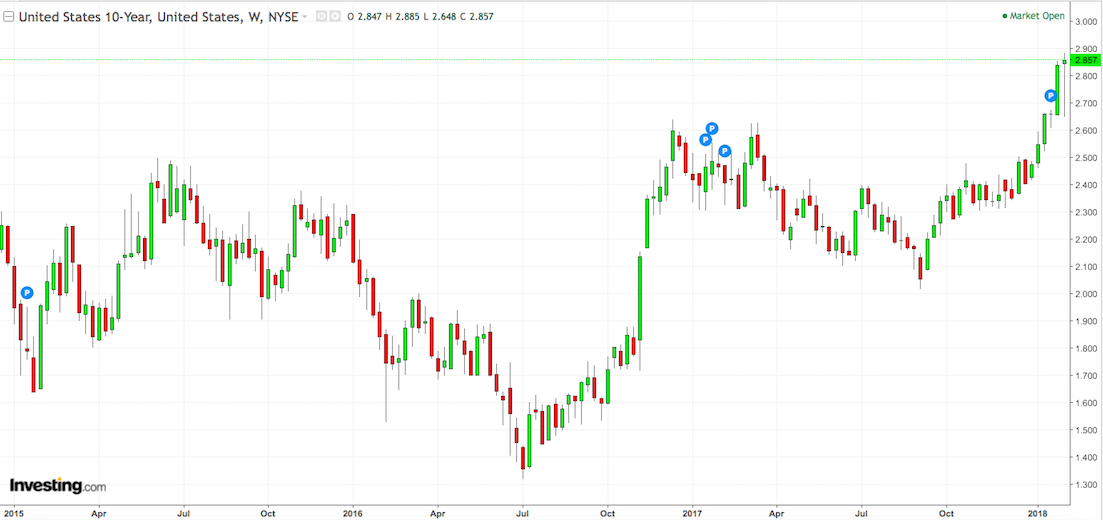 Without question, the debt bomb is the largest bubble of all time and I could see why Jim Rogers is nervous about it. But we do have canaries in the coal mine and we haven't seen any problems in Greece or Japan yet, so people need to calm down and eat sandwiches and enjoy the good times while they still exist.
If you enjoy the content at iBankCoin, please follow us on Twitter