I spend my days trading equities and generally winning. At nights, and now on the weekends, I trade SHITCOINS — cryptocurrencies that go higher on a minute by minute basis. I'm just getting into this sort of drivel, so I'm not entirely comfy giving picks, although I've done so inside Exodus on occasion.
Right now the crypto market is so overwhelmed, the major exchanges aren't accepting new accounts. More than that, the execution is laughable. If you wanted to buy Bitcoin on Coinbase now, you'd need to wait ~12 days for said bitcoin trade to settle, meaning you're locked the fuck in until it hits your account.
In short, this is a market that is unable to handle the order flow, which is also completely filled with rank amateurs who don't know what they're doing. But that's the wonder of it all — a bunch of retards chopping each other's dicks off and not even knowing it.
Enjoy the long weekend and try to avoid visiting SHITHOLE countries that are actual cesspools. As for me, I'll be toiling away, improving myself, making a mockery of my competition.
Crypto market cap is over $730 billion again. Share whatever SHITCOINS you enjoy buying in the comments section.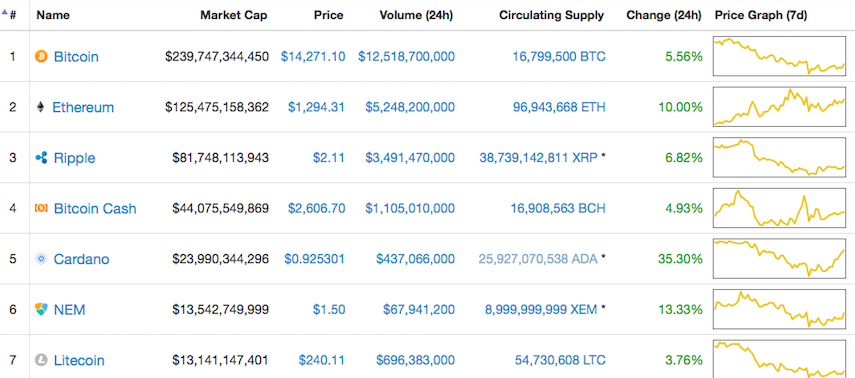 If you enjoy the content at iBankCoin, please follow us on Twitter