Here's the CEO of Moviepass, Mutch Lowe, discussing the prospects of his business.
We've been all over the stock in the Pelican Room inside Exodus.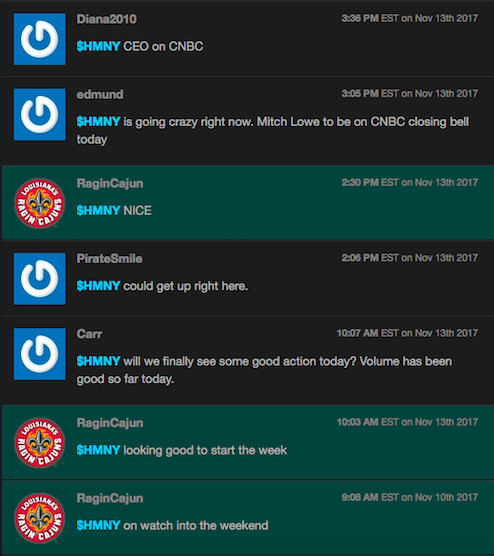 My basis for HMNY is $17.5 and I am in no rush to close out this position. I believe it's either a 10 bagger or a zero — the ultimate lotto ticket. While this rally is fun and it's nice to see new people learning about the stock, it's still very early and we won't know the true penetration levels until next quarter's earnings. I'm guessing that if subscription levels surpass 1 million by year end, the stock will be double the present value.
If you enjoy the content at iBankCoin, please follow us on Twitter