Like a man possessed by F. Scott Fitzgerald, I spilled out a stream of consciousness last night, amounting to 7,000 words, and completed my story. It still needs some polishing, which might take me a week or so to complete. In all, it's about 55 pages, ~15,000 words long.
I tried to tone down the mechanized and boring narratives woven when discussing numbers. After a while, talking about stocks gets boring. There's a lot of dialogue in it, conversations that I had during the very best of times — with some very interesting and colorful people.
I hope you enjoy it. If so, I'll continue the story.
Here's another snippet of a story that will be titled: "In a Car Made of Dynamite Sticks, Racing For the Sun"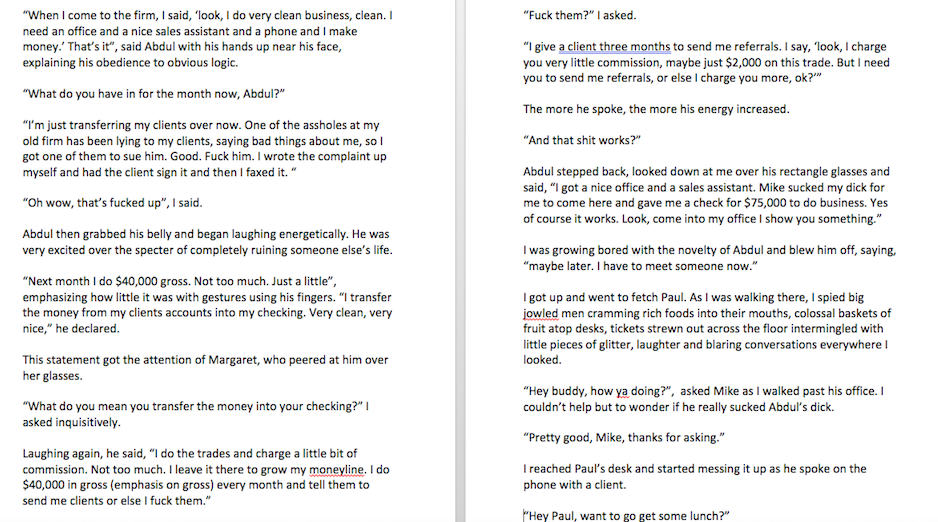 If you enjoy the content at iBankCoin, please follow us on Twitter