It's okay, we're all gonna be him at some point, sans the fortune, power and stardom. As a point in fact, according to my genetic make up, I will be harangued by Alzheimers at some point in my life — with a 4x chance of receiving such a gift based on my DNA.
Warren Buffett has been bullish on stocks his entire life — and it has served him well. Finally, he's gone too far. Not even Ramp Capital can take such bold statements seriously.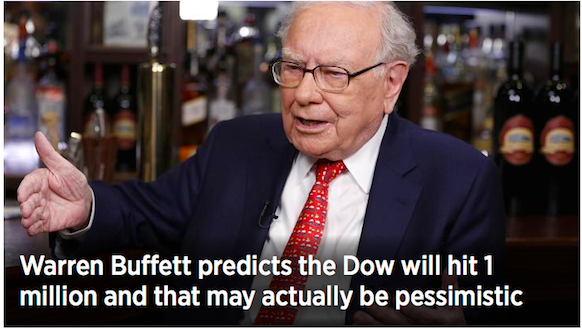 What did he meant that Dow 1 million is a pessimistic target? What sort of brainless fucktards does he take us for anyway? This is newsletter tier horseshit, from America's most successful investor of all time. SAD!
If you enjoy the content at iBankCoin, please follow us on Twitter