My unchecked hatred for the banks has little to do with the current state of the market, but the fundamentals of the banking system, as defined by the yield curve.
What is the yield curve?
In short, for you newfags, it is the spread between the 2y and 10y govt bonds. After Trump stole the election, the spread blew out, which caused banks to rally by 30%. Since then, helped along with Fed tightening, that spread has shrunk.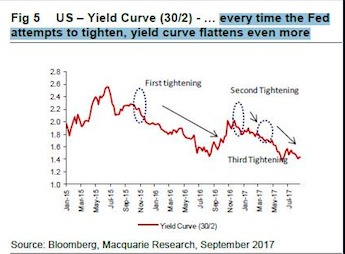 It's a real risk and the best predictor of recession we've got.
UBS: "Recession odds low, but wages and yield curve raise risks in 2018-19"

— zerohedge (@zerohedge) September 13, 2017
As you read this, the 2y is 1.35% and the 10y is 2.188%, equaling a spread of 84bps.
The important feature of this spread is the fact it is flattening, indicative of trouble ahead. Plus, the tighter the spread gets, the less money banks make.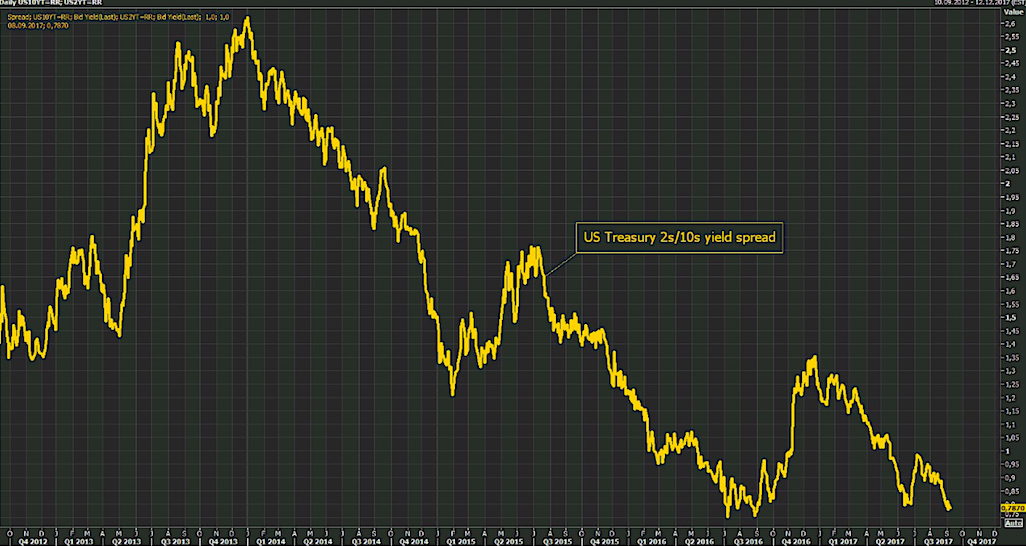 The banks are barely down today and there isn't a sense of urgency to short them, unless of course you believe the spread will continue to tighten, causing this narrative to spill out into the public conscious. If and when it does, you will be thanking me for tossing you into the FAZmobile for a spin around Wall.
If you enjoy the content at iBankCoin, please follow us on Twitter