I've looked at DLB from afar. Years ago, I admired how well the stock did — but never bought any. Now the stock is in play again, this time because the new iPhone and the Apple TV 4k will include their tech.
Shares are barreling higher on the news.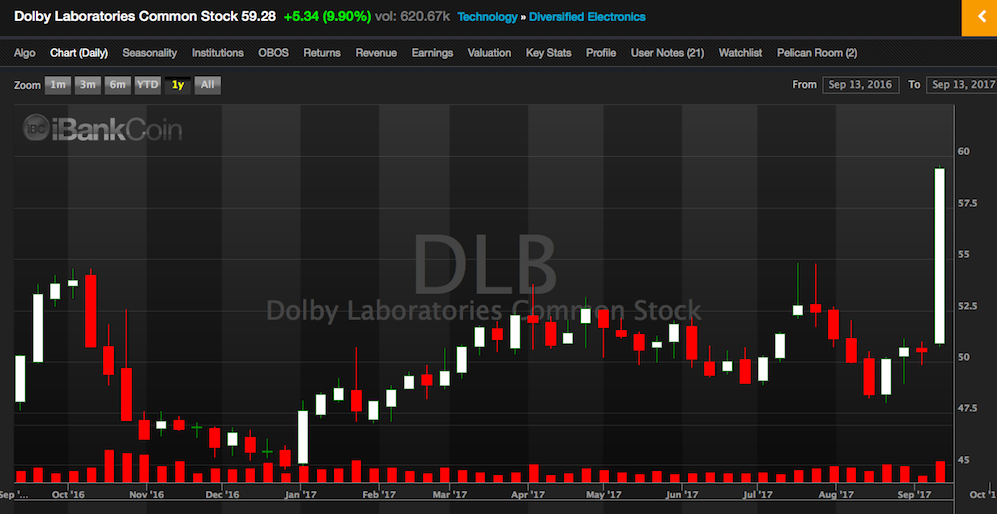 Both products will include 'Dolby Vision', helping produce high resolution content.
Analysts at Piper Jaffray called Apple's shout-outs "significant wins" for Dolby.
"The stock reacted favorably on the news and rightfully so," JPMorgan's Paul Coster wrote in a research note. "Apple's adoption of Vision on mobile may entice other [manufacturers] to follow suit."
In case you're eyeballing the stock, wondering if you missed the boat — not at all. The shares are still cheap, on a historical basis.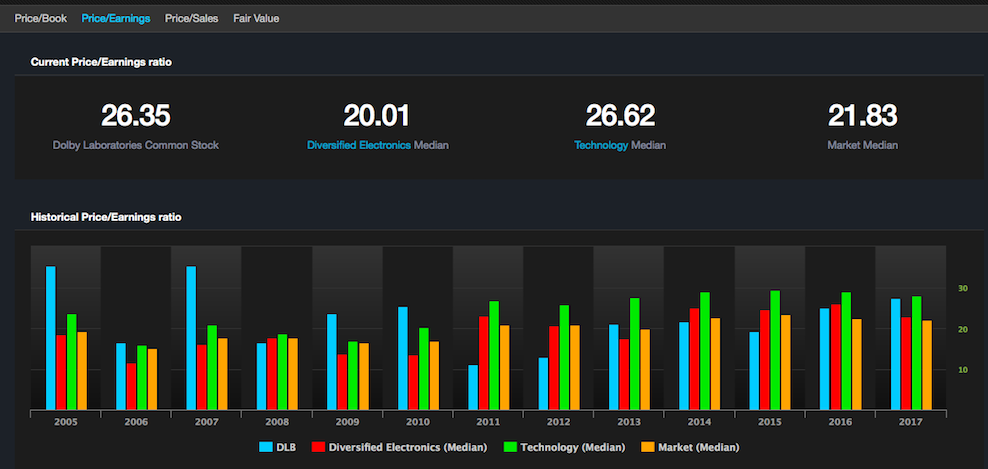 If you enjoy the content at iBankCoin, please follow us on Twitter