This is such a multi-tiered story of fuckery of the very first order — I had to buy this stock, if only for its novelty qualities.
Pricing wise, their products are considered mid to high end, affordable for folks with money, way the fuck out of wack for those living on a fixed income.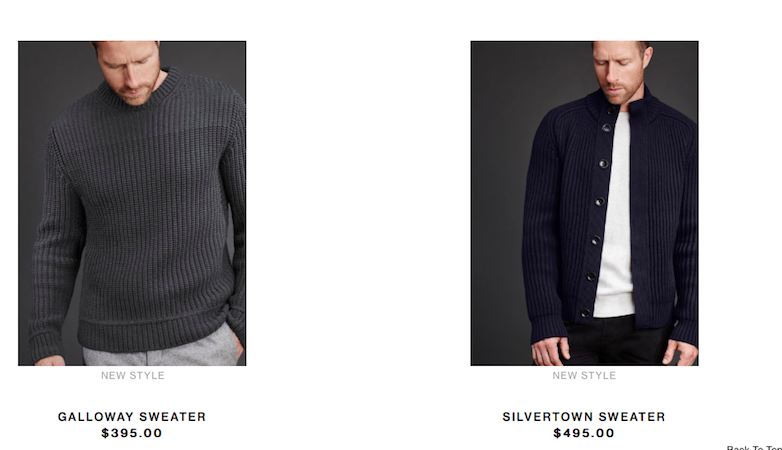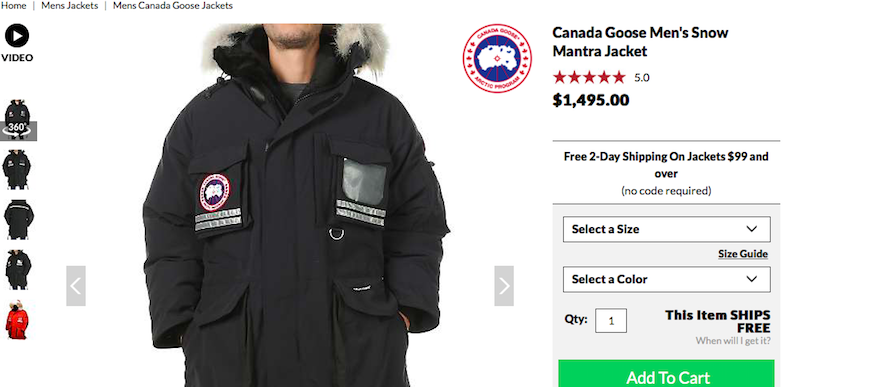 We like to see that in a retailer? Why? Because it's aspirational. Like another Canadian bullshit retailer, LULU, this product will become desired by American shopping mall savages.
Secondly, they literally kill animals to make their products.
This is from their website, describing their policy for skinning coyote's for their coats.
We only use the best quality fur from the Northwest regions of Canada and the United States, where coyote populations are confirmed to be highly abundant. In fact, in many regions of North America, coyotes are considered a pest as they attack livestock, endangered prey species, pets and sometimes even people. We know that wearing fur is a personal choice and we respect that. In turn, we hope that people will respect our responsible use and ethical sourcing of fur.
LOL, did you fucking read that?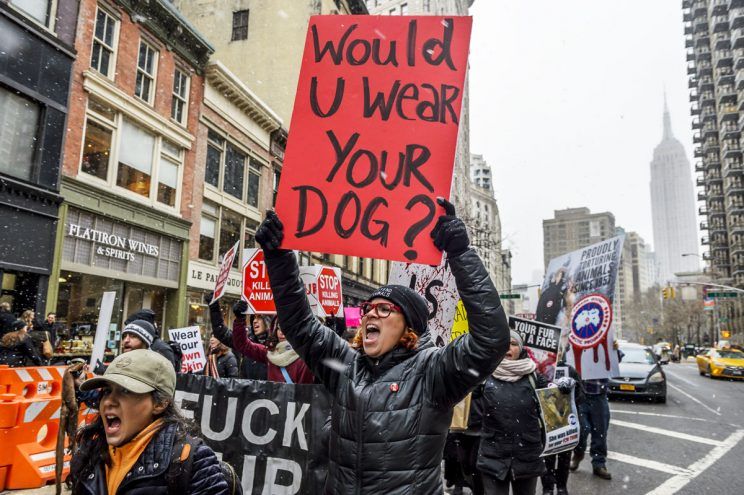 If you're interested in the step by step process of how Canada Goose traps, kills, and skins coyotes, read PETAs blog on it.
These are some dark motherfuckers. We like that. Why? Because the dark always wins.
Share price wise, it's off the 52 week high list, but has been trending towards it. You can tell this is going to be the hot retailer this Xmas, typically of Canada to supplant good olde fashioned Mexican made American clothes.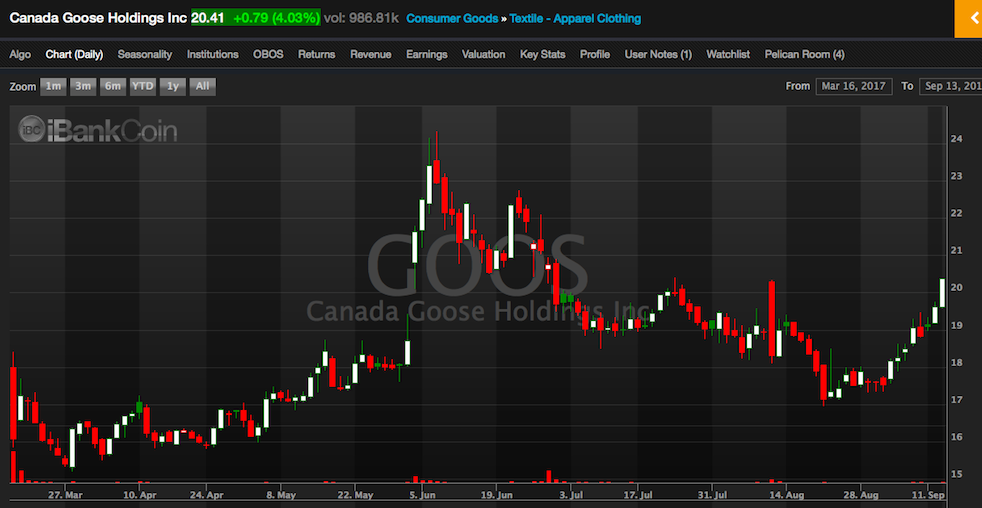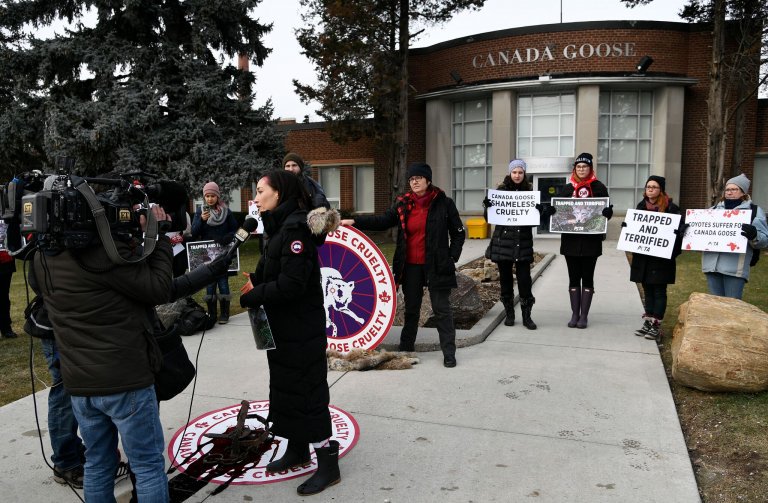 I'll bet your fucking balls this stock hits new highs inside of the next month.
Here's the latest research note I have on it.
Canaccord Genuity reiterates GOOS with a Buy and raises tgt to GOOS.TO (currently CAD23.66 +0.36) to CAD34 from CAD33 . GOOS reported solid FQ1 results in which both sales and EPS (-13c vs. our -20c est.) handily beat our and consensus estimates. Total revenue grew 80% vs. our flat estimate due to (1) a pull forward of wholesale deliveries of $5.1M and (2) strong DTC growth of 559%. Robust gross margin expansion of +1700bps benefited from both its two retail stores and solid e-commerce growth. While the company did not raise guidance as its policy is to only raise it annually, we firmly believe the traction seen in Q1 is a harbinger for a solid fall/winter selling season.
If you enjoy the content at iBankCoin, please follow us on Twitter