Yes indeed, there will be blood. It will flow freely from your head if you continue to buy oil stocks into momentum. They are, for now, purely designed to fuck with people — mean reversion tools of destruction.
Today, for no good reason, a slew of oil stocks are up 10%, including OAS, BBG, WTI, NGL, ECR, CRZO, EMES, SDRL.
Are we seriously going to do this to ourselves? Let me be explicit: oil isn't going higher you fucking assholes. Do you know how I know this?
History is on my side, dating back thirty years.


If you want to buy oil, do it during Xmas time, heading into 2018. What you're doing now is wasting valuable time and resources in a sector that is bound to beat your ass until your bones break.
Look what I'm doing, jogging on with leisure, making all sorts of easy money in XIV.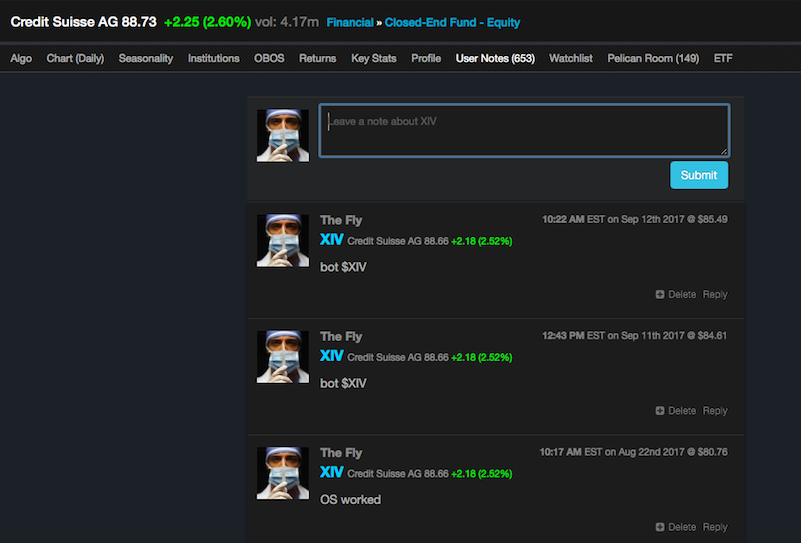 What the fuck are you doing with your lives?
If you enjoy the content at iBankCoin, please follow us on Twitter