President elect Trump is expected to speak at 10am today, where he will, undoubtedly, scream bloody murder — following an incident in the liberal fake news industry last night with Buzzfeed publishing a pseudo intelligence report that was likely sourced back to a message board troll on a Hitler fan site.
In a series of tweets designed to trigger the least competent people in America, Trumo denied any involvement with Russia and criticized the intelligence agencies of high level retards for leaking a document which was obviously false. He also likened the current state of fake media to Nazi Germany.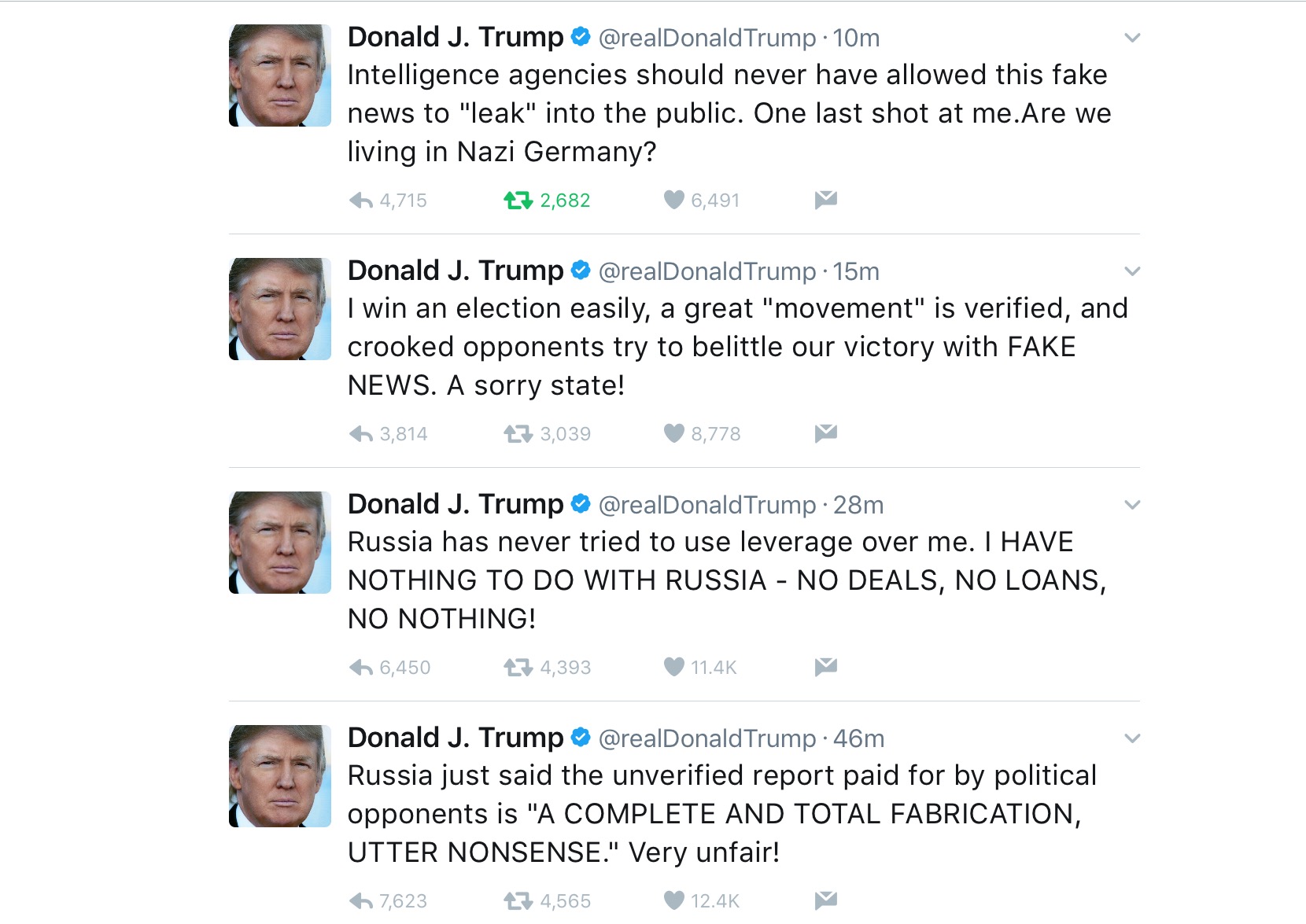 Trump's chief of staff, Reince Priebus, chimed in on the issue today — calling the Buzzfeed report complete garbage.
.@Reince Priebus on @realDonaldTrump-Russia report published by Buzzfeed: "This stuff is total garbage and it's not true." pic.twitter.com/YEXw95mbIq

— Fox News (@FoxNews) January 11, 2017
If you enjoy the content at iBankCoin, please follow us on Twitter