It's like a car named by a Klansmen, only that it's Chinese and it runs on electricity. The Kandi car is a wanton piece of shit, Chinese domiciled and completely devoid of style and utility — which is precisely why I purchased the stock: $KNDI.
BEHOLD the Kandi Car.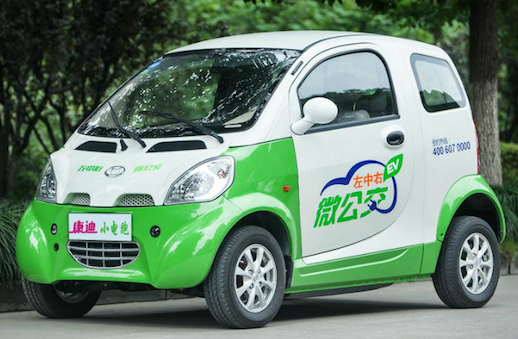 Once in office, President Trump will make it virtually impossible for trade with China. I'm expecting a gigantic trade war, which would leave the dog eating Chinamen without their beloved Buicks.
ENTER THE KANDI CAR.
Any loss for American car manufacturers is a gain for the very green and very stupid KNDI. After all, Chinese cities are choking under a shroud of toxic coal dust — impugning the health of their citizens. If I was a Chinese autocrat, I'd force all citizens into Kandi cars, else threaten them with my own mobile execution vehicle — which of course would be made by the environmental scions at KNDI.
Here's the chart, obviously forming a garbage pale off the base of a rocket launcher platform pattern.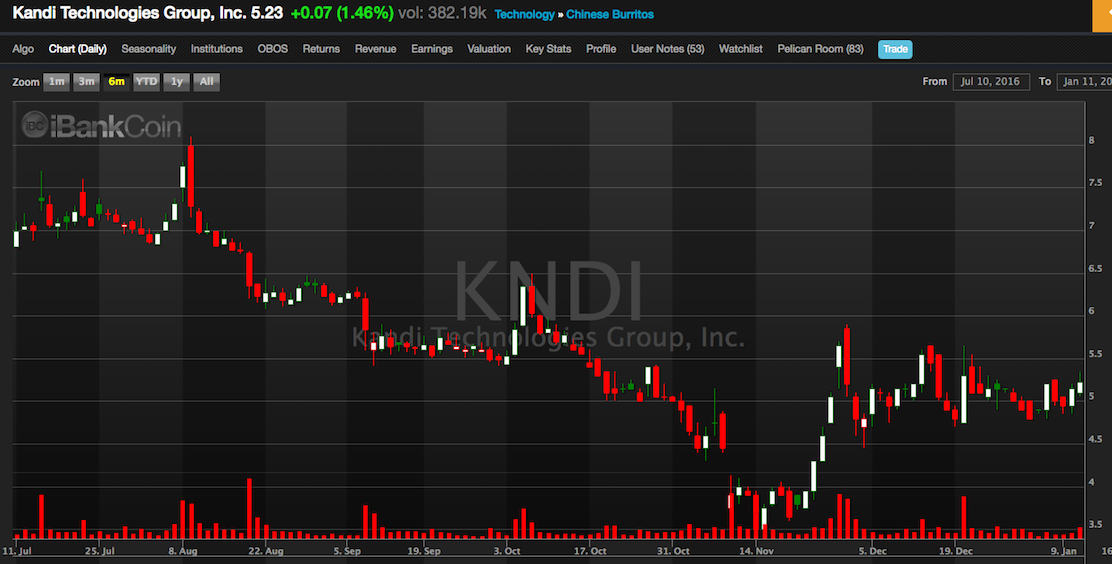 If you enjoy the content at iBankCoin, please follow us on Twitter