Nothing to see here folks. It's just a little 'King Dollar'/ 'Dollar Strength' pin action.
The Turks deserve to lose their currency altogether, let alone face a long arduous battle with the EU for inclusion into their doomed club.
The ramifications of the strong dollar will have a profound effect on shit countries, like Turkey, Mexico and China.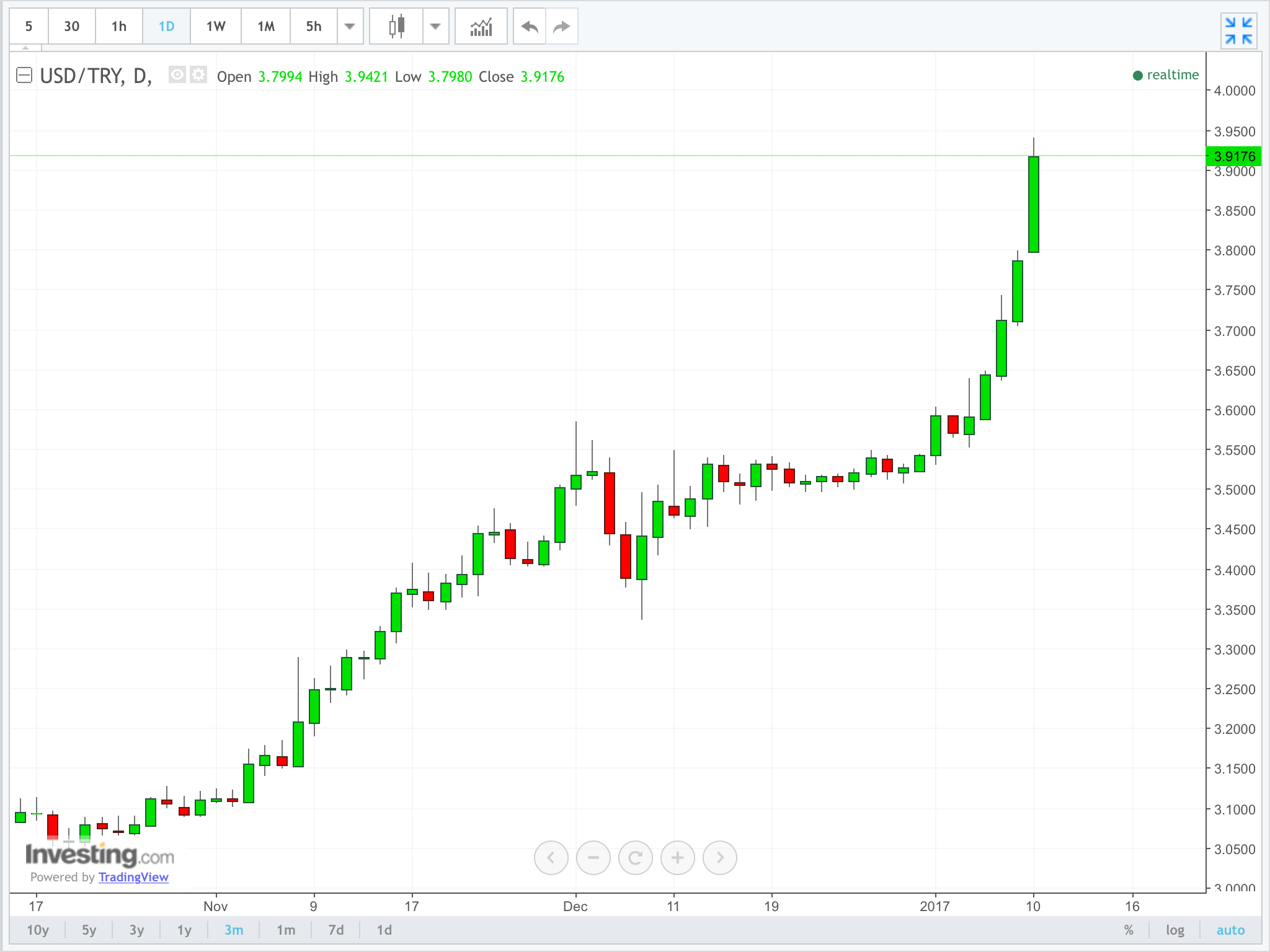 Seeing the Lira trade down v the dollar is a daily occurrence. But today's drop is special, as it mows down buyers — down by 3.3%.
If you enjoy the content at iBankCoin, please follow us on Twitter