Being that I missed the dip to buy, I am now forced to wait for better entries. My setups are still slim, and nothing jumps out at me. The Russell is overbought and up against resistance here, yet nobody cares. Here's a daily chart of the $RUT: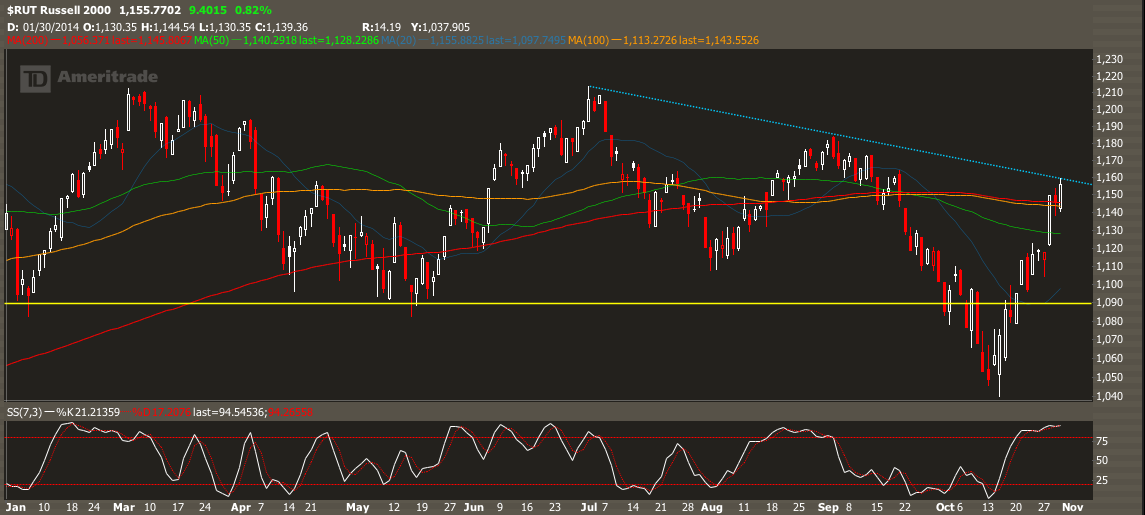 It's all about the V, and squeezing shorts at this point, so here are some more short squeeze candidates, compliments of the "Kill the shorts" screen inside The almighty PPT: CLICK HERE FOR CHARTS
Note: PPT members make sure you bookmark screen HERE.