Tesla, $TSLA, is set to unveil their new state of the art Semi Truck in September, according to a tweet from Elon himself:
Tesla Semi truck unveil set for September. Team has done an amazing job. Seriously next level.

— Elon Musk (@elonmusk) April 13, 2017
"We believe the Tesla Semi will deliver a substantial reduction in the cost of cargo transport, while increasing safety and making it really fun to operate," Musk wrote in his plan.
Musk also mentioned that a pickup truck will be ready to go inside of 18-24 months.
@NoahMagel Pickup truck unveil in 18 to 24 months

— Elon Musk (@elonmusk) April 13, 2017
__
Tesla's stock continues to hold $300, for now: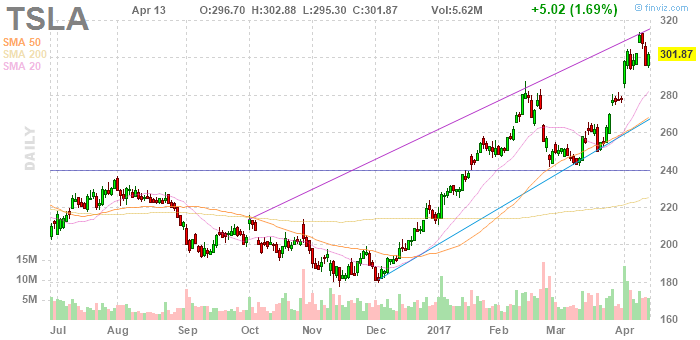 Comments »