I'm sure most of you saw this tweet floating around today highlighting the worst Dow stocks of 2018. For those of you who missed it, check it out below (Hat tip to suriNotes, go follow him):
The ten WORST Dow stocks of 2018 🚨

General Electric $GE -20%
Chevron $CVX -12%
Proctor & Gamble $PG -11%
Verizon $VZ -10%
Exxon $XOM -9%
McDonald's $MCD -6%
Walmart $WMT -6%
Johnson & Johnson $JNJ -5%
Disney $DIS -4%
Coca-Cola $KO -3%https://t.co/Fu32IobFZN

— StockTwits (@StockTwits) February 26, 2018
__
We joke inside our trading room that $GE has HIV, but at one point early this morning the company looked like it had full blown Aids. What's impressive was the intraday turn around in $GE, just as we were getting near "peak" trash talking for $GE.
The stock is actually giving you an easy to manage trade here, with a stop just under $14. Hammer once again on support, support which dates back nearly 10 years.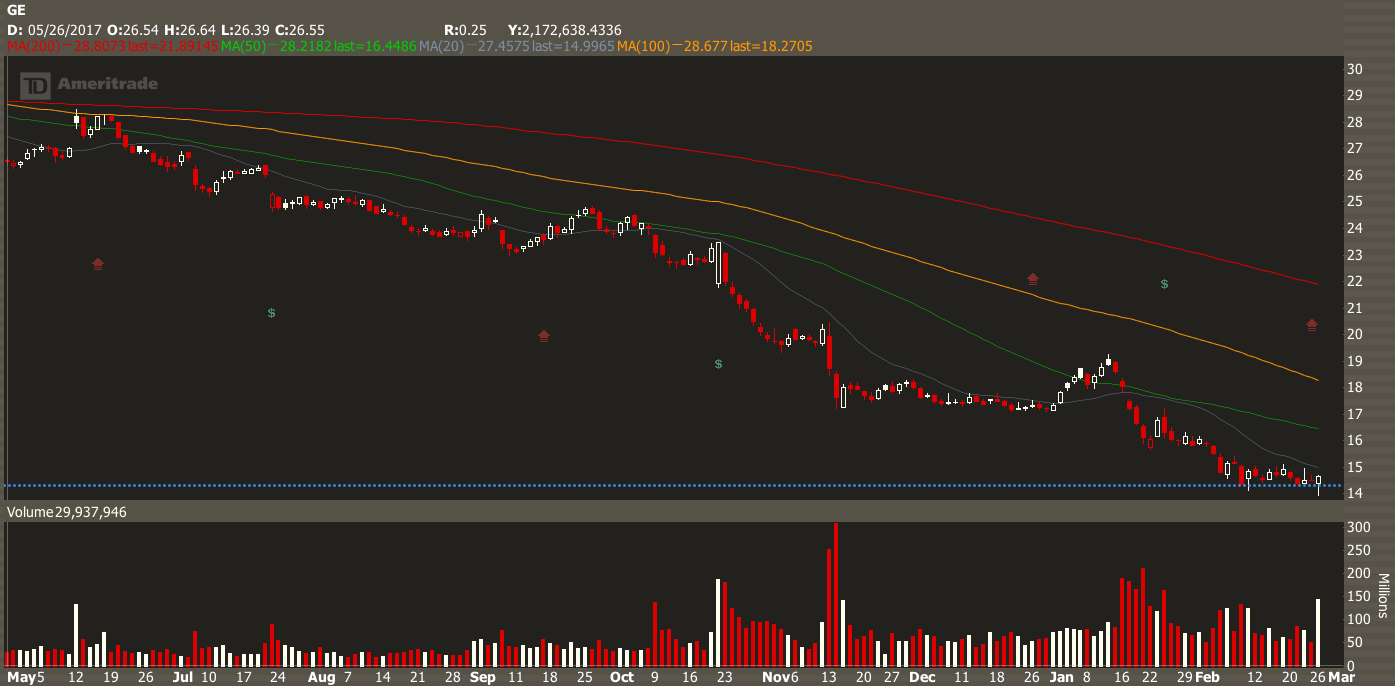 All bets off the table under today's low, 13.95. Let's see if she can work off some of this 20% decline in 2018.
Comments »