In typical 2014 fashion, it's only right the we end the year with a rally that begins with a gap up. If you're waiting for an entry, don't expect tomorrow to be it, because we will likely gap again. This is how it plays out, the only way to catch the big moves in the last half of this year have been to hold longs overnight.
I'm in all cash here, so no gifts for me. I did not believe in Santa and now he has simply passed my house. Although, the correct move is likely to buy into this, I simply cannot.
$TAN, the solar ETF, leads the way this morning with shorts getting obliterated. $OIH & XME are right behind, and of course IBB, the biotech ETF. Biotech has lead the way all year, and has been a monster call by Mr Option Addict. Here's a look at the top industries of the day: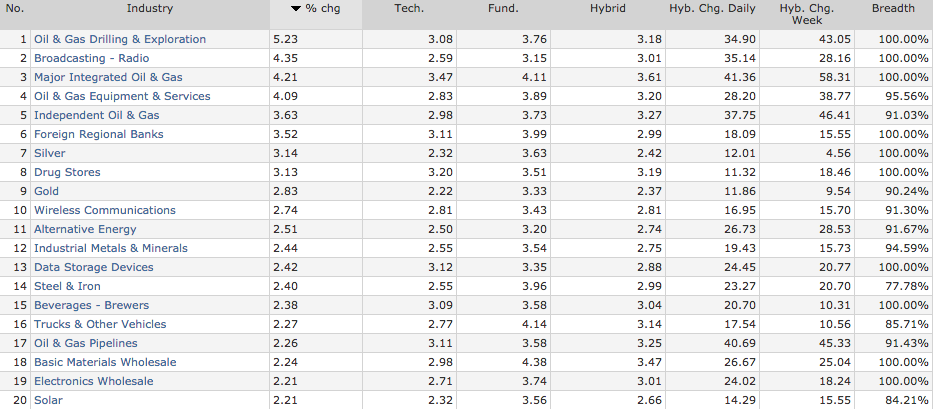 ______
Stocks of interest for me here include: TWTR, GPRO, GLUE, NMBL, CLDX, & KORS. The runner screen is littered with ideas this morning, HAVE A LOOK HERE.