The damn near perfect bounce we had off the 200 day moving average on the S&P 500 holds, yet nobody wants to buy. If you ignore the political noise and look at the technicals, things look pretty bullish. Just today, we recovered the 100 day & 50 day moving average. Have a look: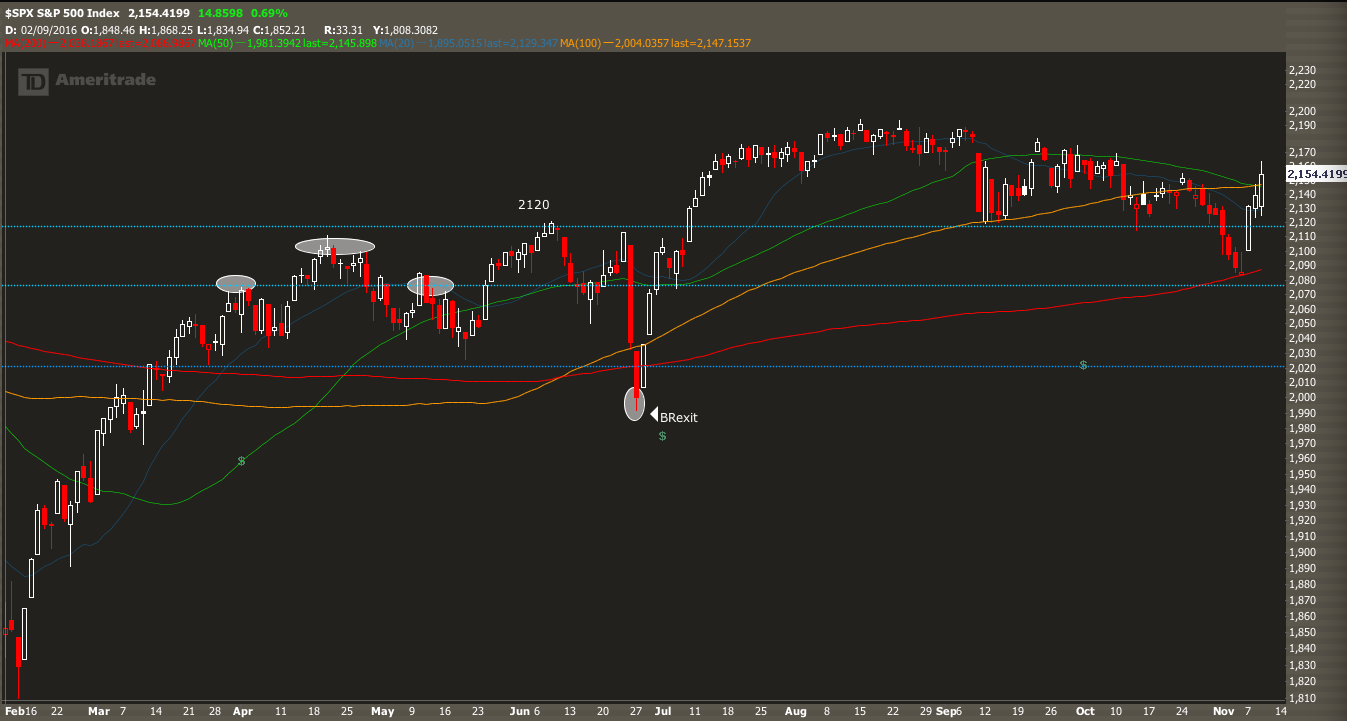 __
The real story is copper. On the surface, this is not a market you want to short, despite what everyone is saying. Take a look at one of the oldest bullish indicators around, copper, via $JJC: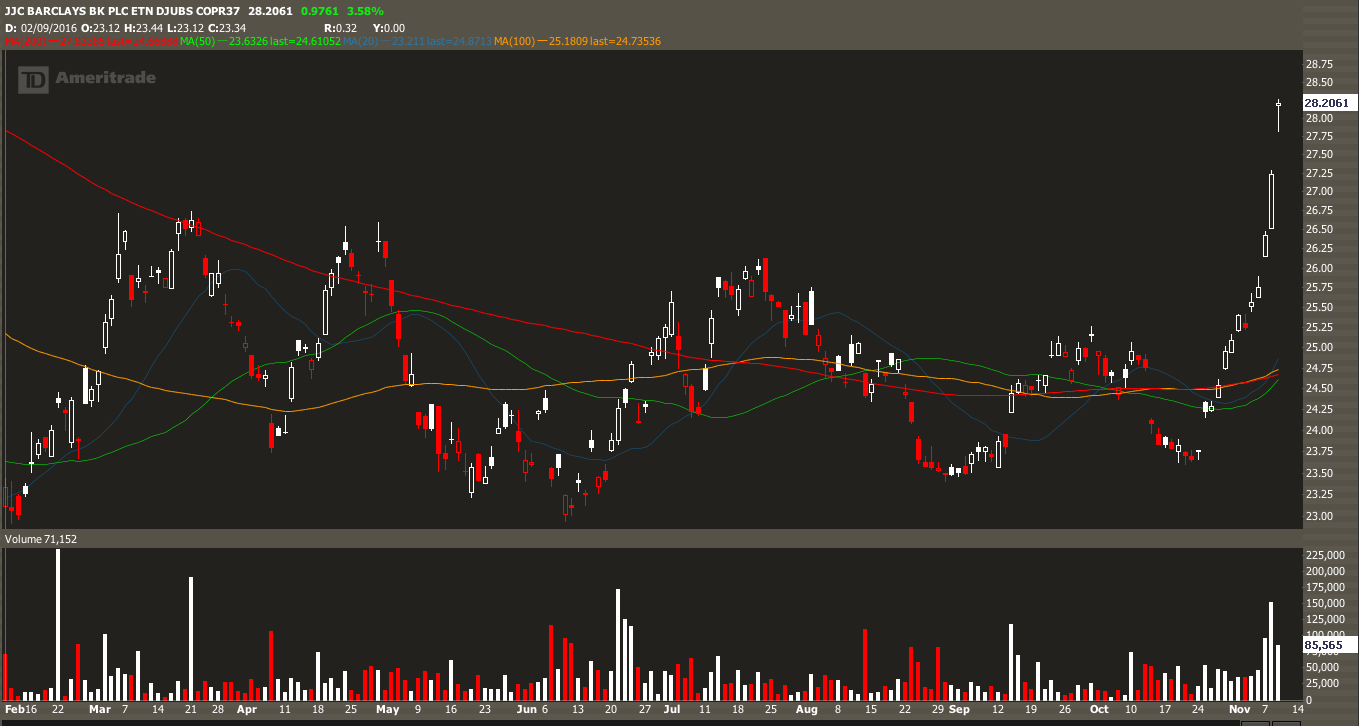 Congrats President Trump. Let's make America great again.
Comments »