It's a tug-a-war battle this morning as both bulls & bears fight for control. If the bulls do get the upper hand here, keep an eye on $BABA for possible move back to previous highs. The stock landed on top of our runner screen this morning, inside Exodus, and looks good to squeeze fresh short sellers. Here's a daily look: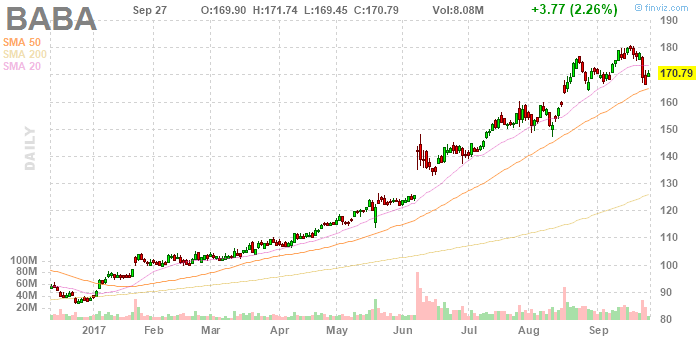 __
Other names to watch from today's screen include: FIT, SPWR, LITE, AAOI, PBYI, ACIA, and dare I say DRYS.
CLICK HERE FOR TODAY'S RESULTS
Be careful out there today….
Comments »