I've been waiting a while to jump back in $TSLA, after missing the last little leg to $400. I decided today would be as good as any to try a new long position in the name. Check out the 30 minute chart below: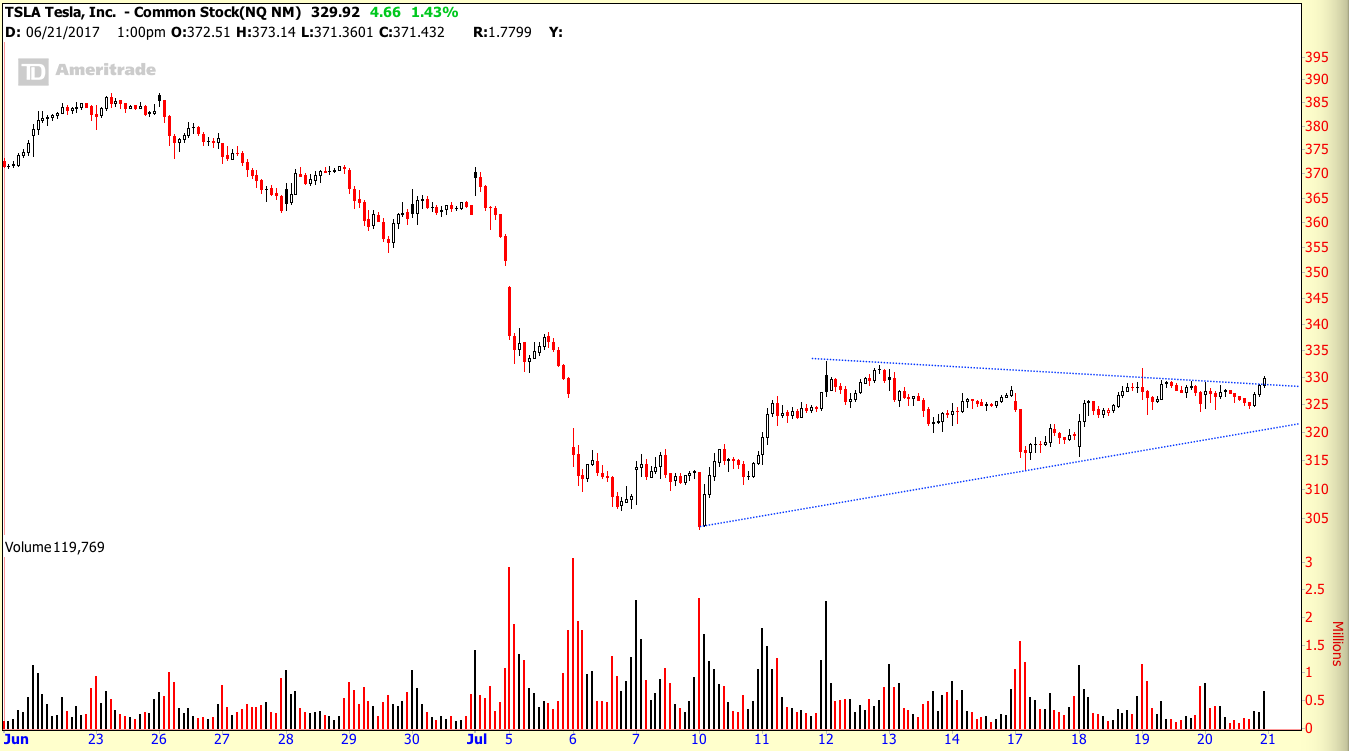 __
The bulls nailed the close getting us right back to $330. Going forward I want to see that last low of the day hold, the triple bottom area on the intraday chart, roughly at $324. Should that level fail, I will likely exit and stalk another entry at a later date.
I am long from $327.68.
Comments »