I just got back from Williamsburg, VA — a wonderful small town next door to the waterpark that I was tortured in. The hot and oppressive heat beaming down on me whilst waiting on a long line climbing up many stairs with TWO busted ACLs is what a man, such as myself, might consider to be hell. I bore through it and never complained — because only pussies complain and I will have you know — I bore through it.
While away these past two days, I made money in the market — about 27bps total. I am mostly cash and 10% short $TZA. I see @ElonMusk sold his fucking $BTC for Space X after close — crushing the souls of shitcoiners everywhere. Listen to me, this is a buying opportunity. Musk selling $373m in $BTC means less than nothing — definitely not a reason to sell.
But I am not here to talk about that. I am here to discuss the specter of stocks lampooning into the fucking floorboards tomorrow en route to a full fledged cataclysm on Monday. I will, once again, be out of pocket tomorrow afternoon — as I am driving my son to college. I do not expect much tomorrow — but it can happen. All we need is for bonds to tank again and next thing you know we're getting margin calls.
That's right Charlie — there is significant damage to equites right now to the point of margin calls becoming a problem. How much leverage is in the system now? How about $700 billion pal?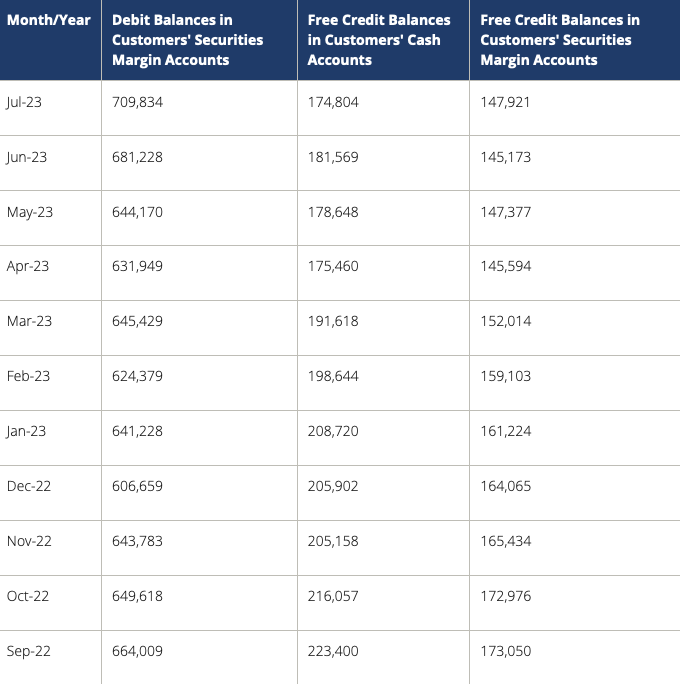 BOTTOM LINE: Best case scenario markets tumble again tomorrow, mainly affecting FANG stocks. Thus far, the tera cap Robber Barons have all but escaped the horrors of August. We want that to change and fast. If we can get the big stocks down 7-10% in a day — then we can preside over a wholesale liquidation of the stock exchange, whereby these little 2% movers you're so angered by would be like having an up day in comparison to what you're going to see — 20-40% daily drops until it's dead. You forgot the pain of downward liquidations and how it felt inside the hot fires, burning furiously out of malice. You've been tricked into comfort, became gay, and now God himself is going to strike you down threadbare and blow you the fuck out clean.
Comments »