The NASDAQ rose 9% but the Russell 2000 fell by 5.4%. In Stocklabs, all stocks fell by 4.5% during March — but that weakness was masked by the very good performance of large capped stocks, seeing the SPY rise by 3%.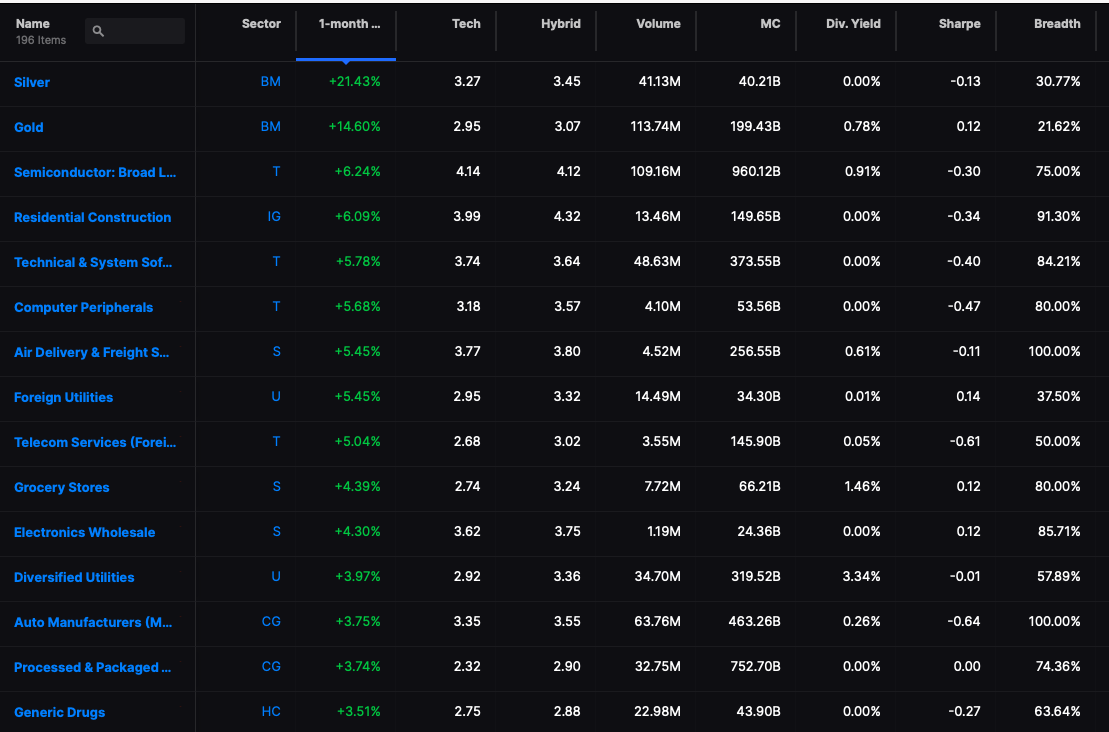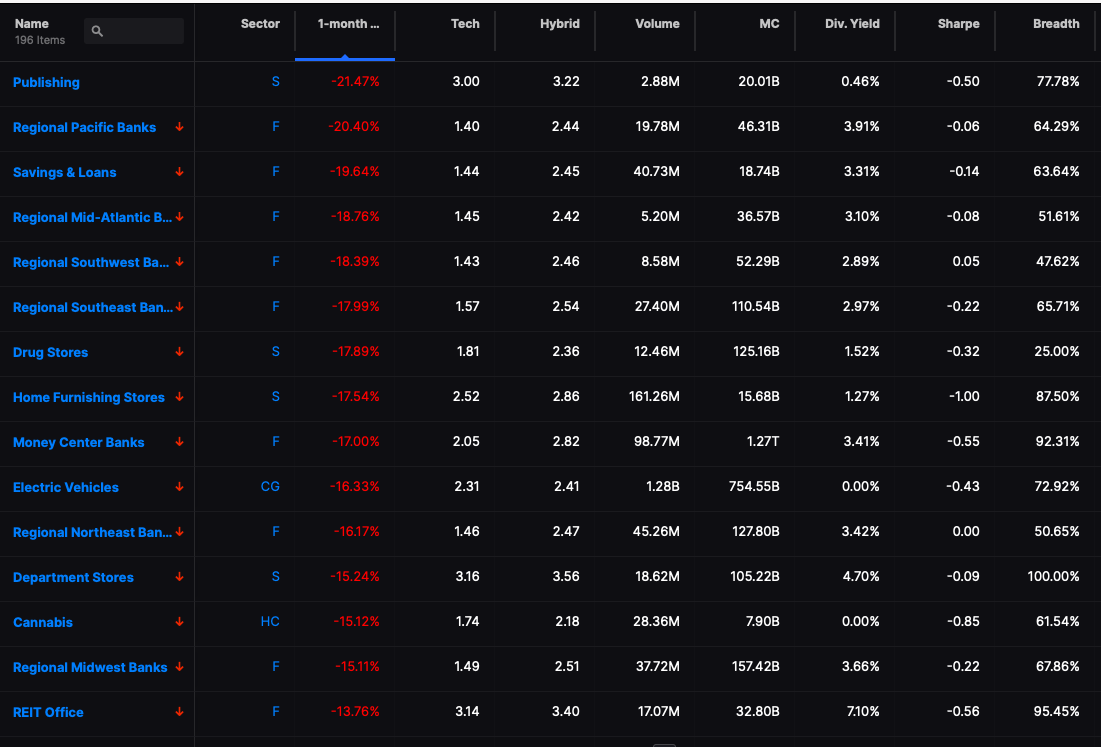 Basically, if you caught wind of the divergence early you banked during March. If you held onto losers, hoping for them to come back — you ended the month sharply lower. These sort of divergences usually iron themselves out — but it is RARE to see the IWM down so much at the same time the QQQ rose.
Aside from COVID era 2020, there isn't another occasion in recent history when the IWM fell by more than 5%, the closest being 2001 at -4.8%.
To make sense of all this would require a time machine. It's important to note several known things.
Inflation is abating
Rates have moderated
The Banking crisis has not ended
The Fed isn't helping
The war continues to rage
Under all of these conditions, expect a lot of quick moves, as we dance between falling knives from the sky. I do not condone being in cash, as it causes traders to become lazy and stupid. Be 100% invested at all times in a portfolio of fundamentally and technically strong stocks — which means they must have free cash flow.  Use your margin to hedge or buy more to boost returns. If markets look scary, hedge more. When the fear abates, close out your shorts.
If you bothered to give a shit about your money you'd see this is easy to do.
If you enjoy the content at iBankCoin, please follow us on Twitter