The SMH is up 11% month to date, wiping out the -10.5% loss is took in December 2022. We are all hooked, sold even, on the idea of soft landing. Back in 2001, I recall with great vividness feeling the same in January of the year, which presided over a gain in the SMH of +20%.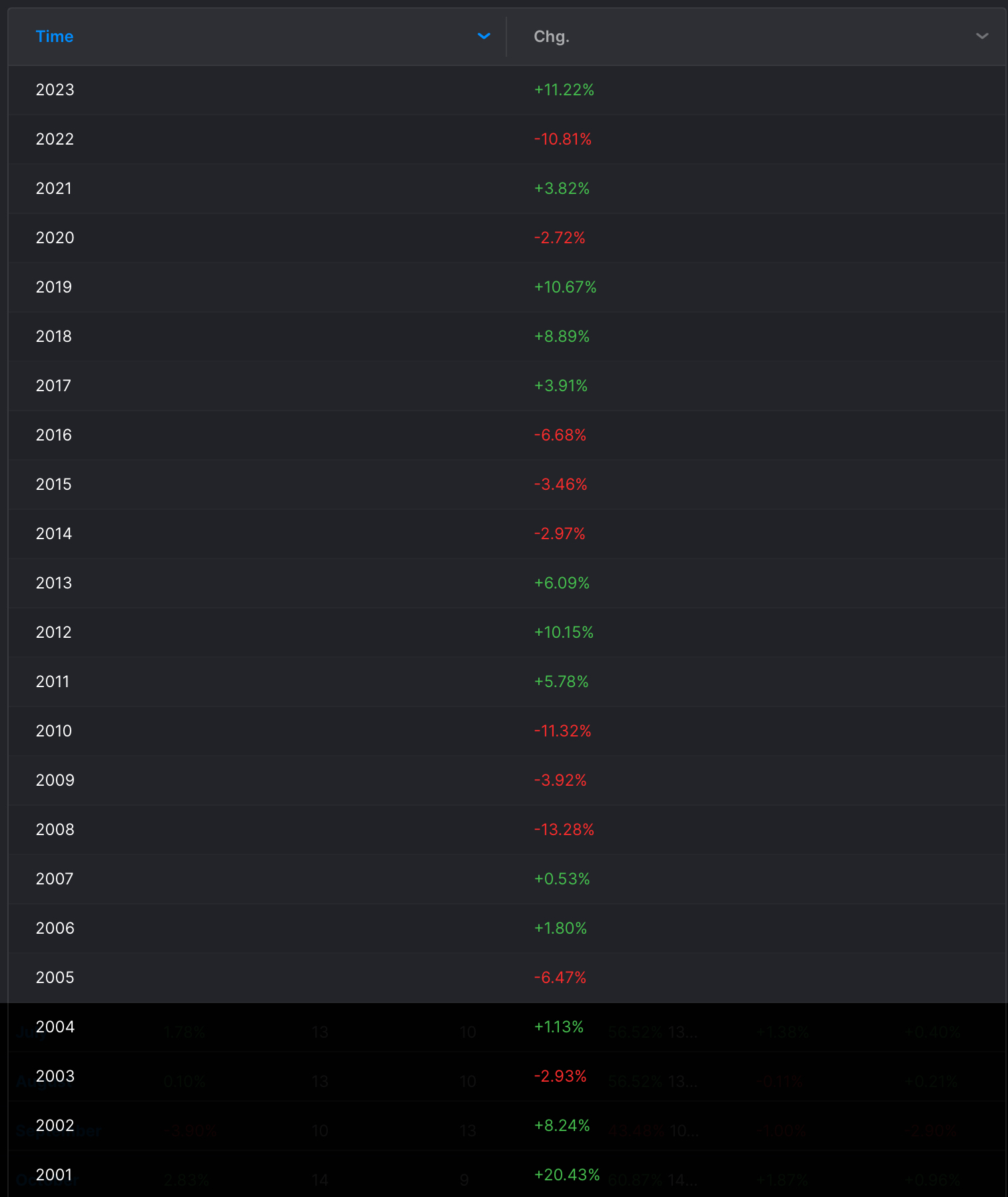 Those are the gains in January for SMH dating back to 2000, courtesy of Stocklabs. This year's returns, as you can fucking see, are the biggest since 2001. We are all happy and boastful, cruel to the bears — hitting them with socks filled with flour.
But guess what happened in Feb of 2001? Fucking guess.
The SMH plunged by 29%. Later on that year the Federal government destroyed the World Trade Center and made it look like some Saudi Arabians did it in order to start wars and empty the treasury for the next 20+ years and by then the market was completely cooked until 2003.
Bottom Line: I'm gonna close out my positions come Tuesday, which is a reallocation day for me anyways. But I'm gonna close out the leverage and the extra stuff, and really consider some heavy hedges. I don't see how the market could extend too much more for January and I'm very skeptical of what THEY might do in the Ukraine, as the war inevitably turns in favor of the land power there and threatens to displace our dominance on a global stage.
If you enjoy the content at iBankCoin, please follow us on Twitter