Capitulation bottoms looks like what you just saw.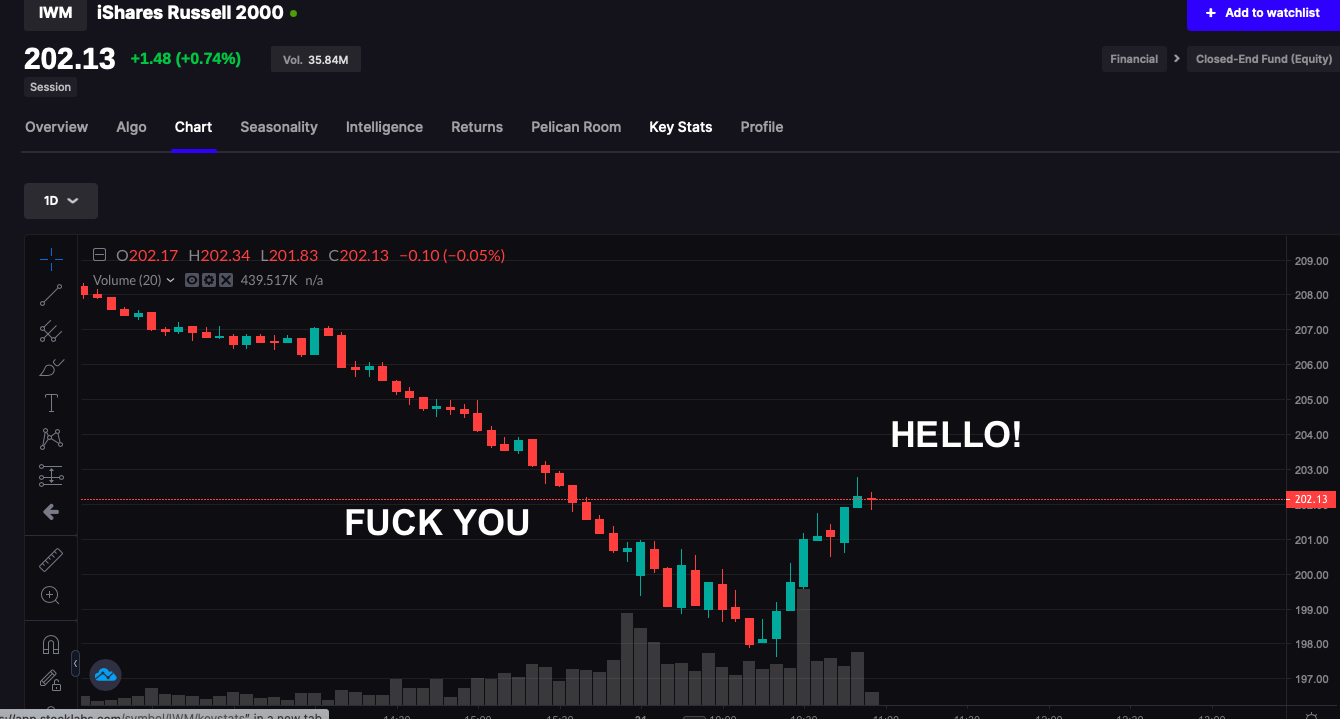 I rode into today with 20% of my book in DRIP and at the lows I was still down 280bps. It was hell and we might not be out of it yet, as SCAM WICKS have a way of popping up and dropping down those red candles. Nevertheless, it appears the panic selling has abated for the moment in spite of some harsh volatility still underway. The selling was indiscriminate — but there was strength in biotech and of course old man dividend stocks. The worst hit were in oil and tech and the tech debacle reached a crescendo of absurdity with stocks like MTTR off another 10% following a 60% rout the past month. It appears there are bids in the tape now and it's tempting to want to believe. After all, hope is infectious and speaks to our aspirations. But how would you feel if this was 3:30pm barreling into the weekend ahead of the Putin led invasion of Ukraine?
Perhaps hedges are still preferred. Although if you hedge you miss out on a FUCK YOU SHORTS YOU'RE DEAD rally that can still happen. Whatever happens today will be forgotten and if you slept in you did yourselves an immense favor. The larger picture here is pain and this pain is pan-market across the entire industry and that negative wealth effect has consequences.
More later.
If you enjoy the content at iBankCoin, please follow us on Twitter