Trump's trade war took a dark turn for the worse. More than that, QE4 is getting people nervous. More than that, impeachment is just around the bend. More than that, we're in October — the month designed by the simulators to crash markets.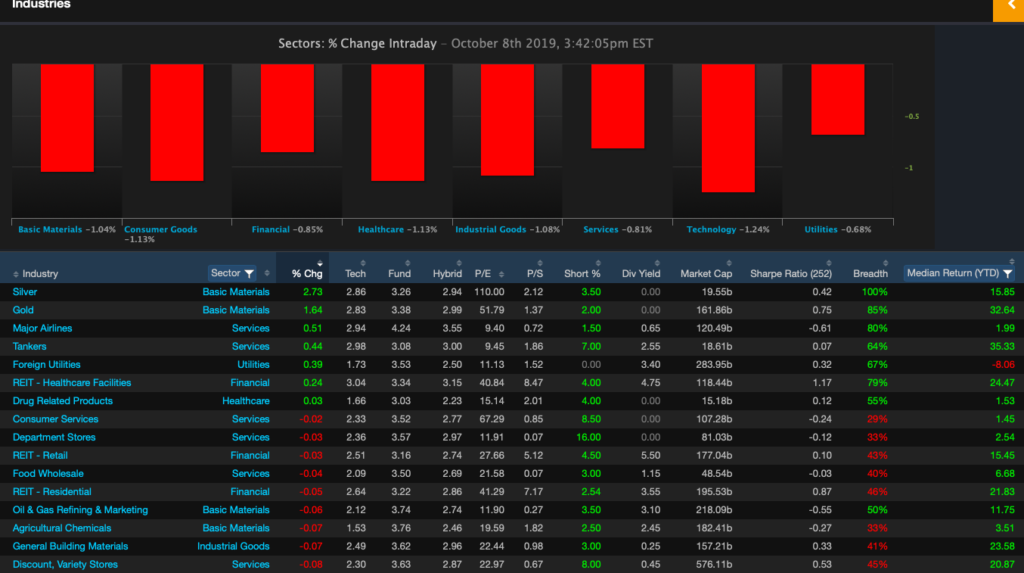 I took three losses today and added a bunch of stocks to the mix. Cash is 25% without any real hedges. My only counter equity position is a leveraged bond ETF. Frankly, I'm spit-balling into a volatile wind from the east.
Should I give up and go short?
BAD MOVE.
QE4 is ultimately bullish.
Nevertheless, we're in a mood now and most of you will just have to ride it out. I've had poor experience shorting into the hole, so I am refraining from doing so. As for gold, it looks good, but not great.
Better luck tomorrow.
If you enjoy the content at iBankCoin, please follow us on Twitter