I told you not to get involved with dat.
$TSLAQ FinTwit are now lighting themselves on fire in protest of today's reversal, chalking it up to a "rigged market."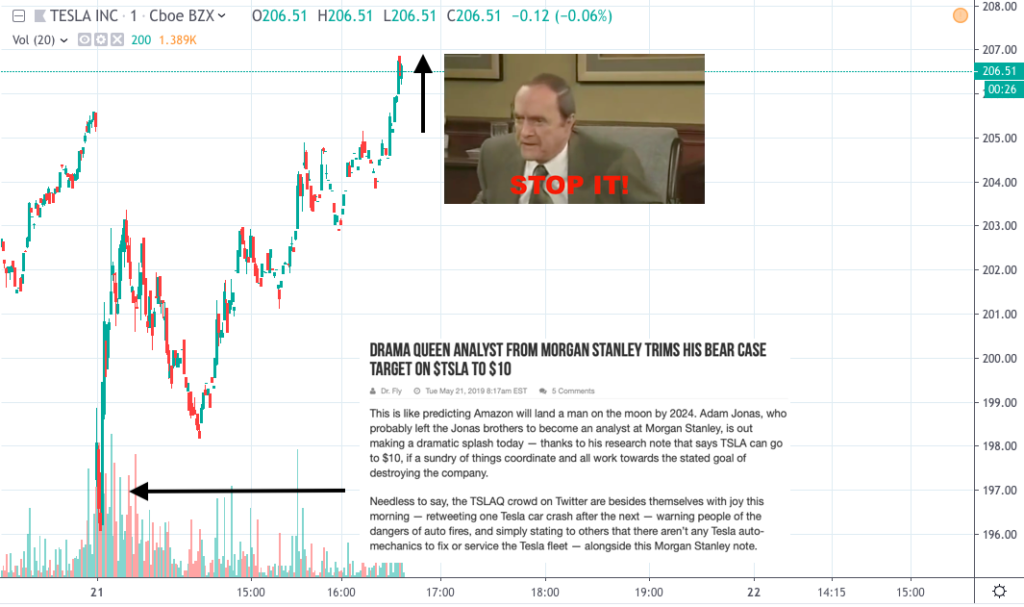 Truthfully, and this goes without saying, TSLA shorts are the greediest people alive. This stock is already down 50% from the highs — but they're not satisfied until GM and F are solely cranking out piece of shit America gas guzzlers and Elon Musk is in prison for crimes against the stock Gods.
In a perfect world, shares of TSLA will rise to $1000, mainly out of pure fantasy, and chop the dicks off the TSLAQ cadre, displacing them once and for all from civilized society and relegating them to the trash bins they deserve.
If you enjoy the content at iBankCoin, please follow us on Twitter