Finna get a lambo soon off my cryptos wins. I'm selling my house in order to go all in for the big bounce off the bottom.
Tonight's action in $BTC pic.twitter.com/5d2MFsA0dQ

— The_Real_Fly (@The_Real_Fly) May 20, 2019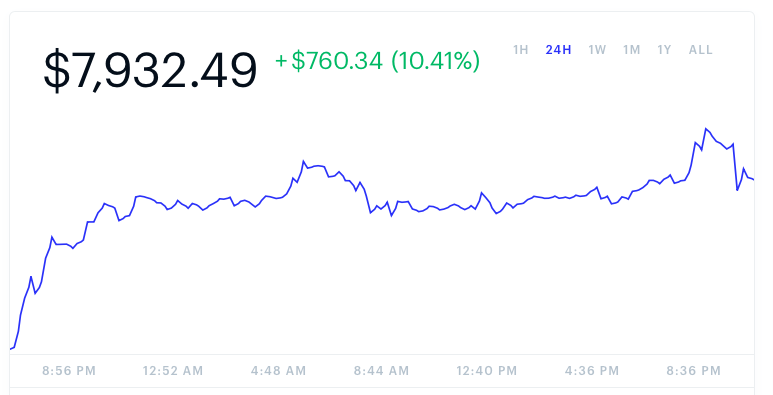 The entire complex is up. Everyone is rich again.
Related: Dow futures are +100. This will not survive the evening, believe me. Crash is coming, so horrible and morbid. It's going to be the greatest crash ever — it'll make 1929 look like a fucking cake walk.
If you enjoy the content at iBankCoin, please follow us on Twitter