This is a battle the bears on TSLAQ cannot win. Elon is flying fucking rockets into outerspace, creating silent leaf blowers, blow torches — things of that nature. His cars make other cars look like horses and you're shorting the stock — because you don't like his tweets and you're forever butthurt because his IQ is 100 points higher than yours.
CNBC sucking Tesla-Bear dick.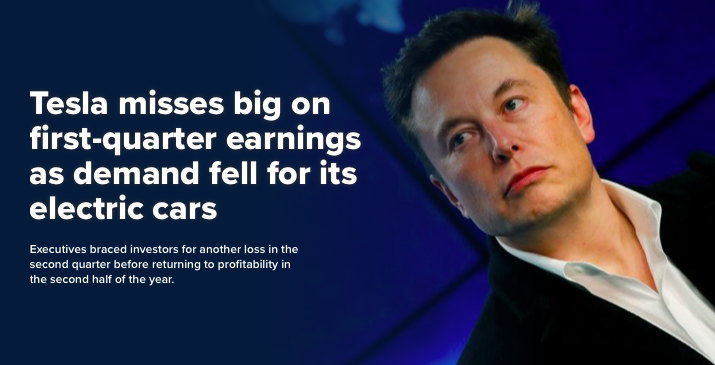 After hours, Tesla didn't even come close to matching earnings, yet the stock is unchanged. This is equal to getting kicked down a flight of stairs, but first someone snipping your balls off with a pair of pliers.
Tesla misses by $1.93, misses on revs; guides significantly reduced Q2 net loss, below estimates; expects to return to profitability in Q3; reaffirms FY19 production, expects positive OCF less cap-ex every quarter; unveils Model Y pricing
You can cite all of the fucked up tweets you want regarding Musk, and even bitch and moan about top level employees leaving and nothing will change. The stock isn't going much lower and likely to go higher. You are literally betting against the man likely to build a fucking time machine. When your net worth hits $00.00 for placing this erroneous bet, don't ever forget that Le Fly tried to save you.
If you enjoy the content at iBankCoin, please follow us on Twitter