It's tempting to sell everything and become a hermit isn't it? But before you do that, consider the following.
You're an idiot.
Here is your workflow.
Is oil up?
Is HYG up?
How is SRLN doing?
How about oil stocks? Are debt/eq levels improving?
If you answered yes to all 4 questions, you must remain long, until wrong. You'll know when to get out after seeing one of those dastardly black candles. Sure, you'll give back some gains and likely be mad for not selling the top — but only retards sell tops. Real men enjoy the fat middle.
What stocks to buy?
That's simple — whatever works.
Let me walk you through my work flow using Exodus.
I like tech, so I look at what areas in tech look good, based upon returns.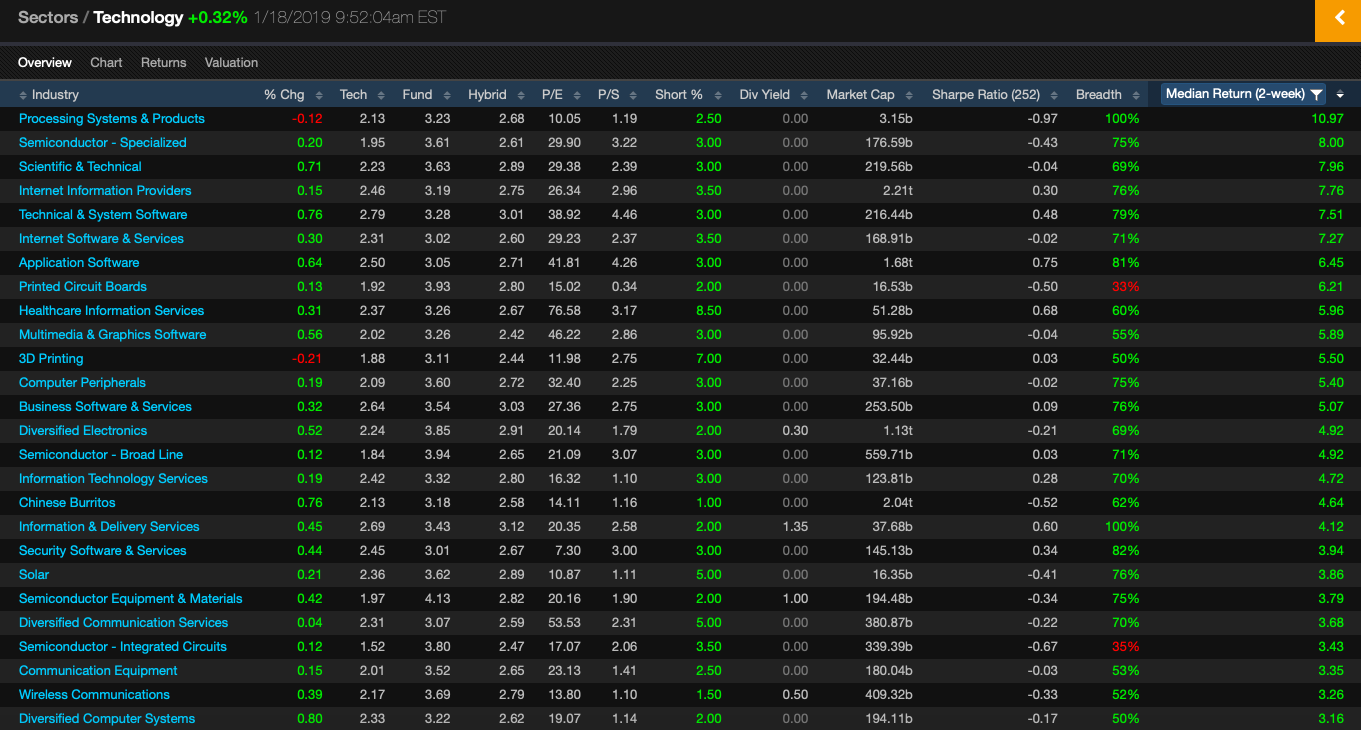 Then I sort by our proprietary tech algorithm and also view Sharpes to gather a firm view of the best stocks in space.

After that I view what stocks are within 1% of intra-day high. We have a screen for that too, and then revenue growth. I don't want to be caught dead with stocks not growing at least 20% per quarter.
See how easy?
Even a god damned idiot can do it.
If you enjoy the content at iBankCoin, please follow us on Twitter