First, let me preface by saying market crashes are RARE events and credit is protected by government. In order for a full blown crisis to foment, they'd need to lose total control. Again, RARE event.
Having said that, I'd like to touch upon something you've been hearing about and reading about online — the leveraged loan market. This relatively new and chic form of financing has quickly emerged as the preferred method by which private equity FUCKTARDS use monopoly money to seize control of real businesses and then leverage those balance sheets in order to make EXTREME commissions.
I have a lot of fancy graphs to display in this post, but first this from CNBC and then FT.
Source: FT
An important shift in how companies finance themselves has reached a milestone. The leveraged loan market has officially become a $1tn asset class and is catching up fast with US high yield or junk bonds.

Since 2010, the leveraged loan market has doubled in size from $500bn while US high yield has expanded $250bn to $1.1tn, according to Bank of America Merrill Lynch.

The growth in loans reflects a post-financial crisis shift away from being a "private bank-loan model to a thriving syndicated market with hundreds of participants" that has coincided with retail money flowing into the market, says the bank.

Money has continued to pour into loan funds, where interest rates are floating and adjust higher as the Federal Reserve tightens policy.

That kind of demand has helped fund and drive a record era for merger and acquisitions. "A higher proportion of capital raised today goes towards LBOs [leveraged buyouts] and acquisitions than was the case in 2010," says BofA, noting how half of money raised since 2016 has reflected M&A, up from a level of 30 to 40 per cent at the beginning of the cycle.

As loans increasingly gain sway, the issue of weakening terms or covenants has been ignored by investors in their hunt for yield. That may be an approach they come to rue once the current cycle turns.

Recently, S&P Global warned investors that weak lending terms for loans posed a risk as the credit cycle approached a peak and deal making had surged in recent months.

The quality of covenants — the protections in a bond or loan document that can limit the amount of debt a borrower can take on or how much it can pay its equity investors in dividends — has steadily weakened in recent years. That has allowed companies to win better terms from investors.

In the past, loans were prized in part for being higher in a company's capital structure than junk-rated debt. But as more companies pay off their junk bonds via loans, investors face the prospect of being exposed to greater losses in their next credit downturn.

"While we think that compromising on covenants is a natural outcome of where we are in the credit cycle, and that the cost of doing so is low in today's environment, it does pose a threat for recoveries when the next default cycle arrives," says the bank.
Sounds awfully reminiscent to the great wonderful credit crisis of 2008, when homeless men were buying mansions and tapping into their HELOCs to buy drugs with, no?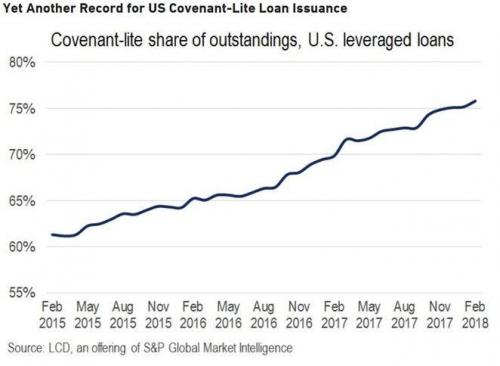 Current CLO issuance, the repackaging of leveraged loan horseshit, now ~50% of overall market.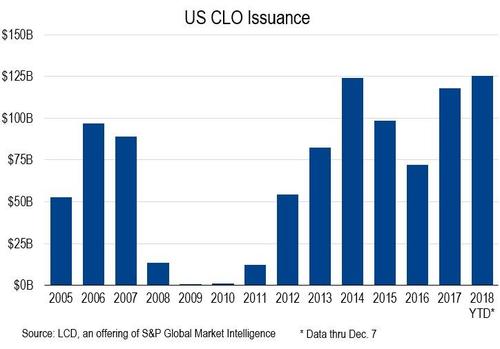 This is now ~5.5% of GDP.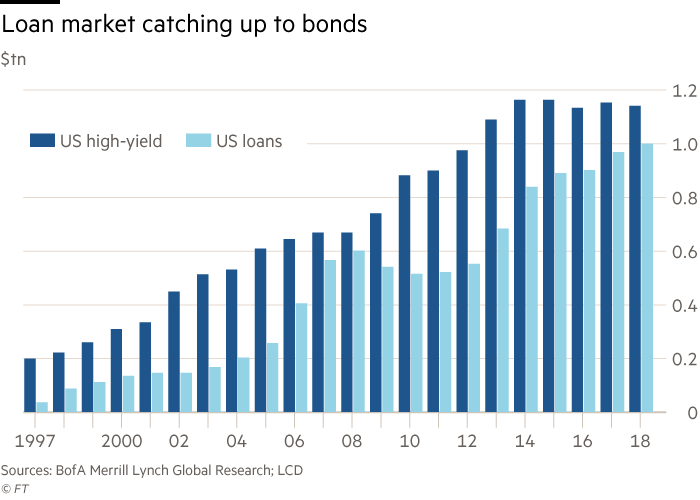 TIMBERRRRRR.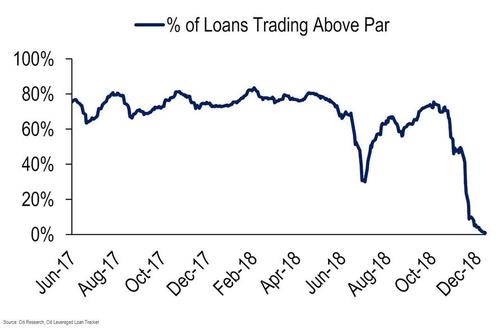 Perhaps the most dangerous of all is the packaging of these ILLIQUID AF products into ETFs. The ETFs trade wonderfully, but the underlying product usually has a 1 month settlement time. In other words, these ETFs may one day pose as roach motels and exacerbate an already stressed market.
How are those ETFs fairing? Not good.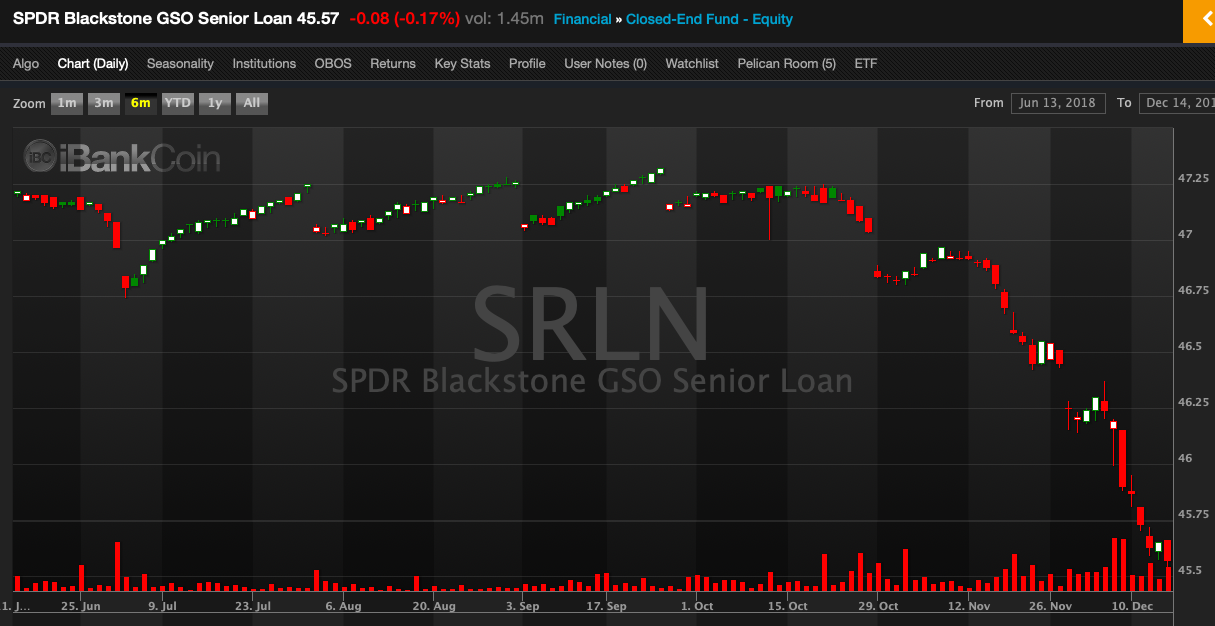 If you enjoy the content at iBankCoin, please follow us on Twitter