Be them.
Force harsh restrictions on vendors of heating oil. Brainwash Americans into believing natural gas is safe, in spite of it blowing up people's homes and the exploration for it is toxic AF.
People love natural gas because coal is evil. Shit it dirt cheap and America is the Saudi Arabia of natural gas.
Big oil panics and shits their pantaloons.
Prices spike after Hurricane Katrina. Natural gas providers like CHK are the new shit. Exxon sucks.
Price collapses, natty gets clown punched lower for the next decade. CEO and founder of CHK crashes himself into a fucking brick wall and dies. NOT A SUICIDE!
Meanwhile, Exxon sops up natural gas properties like a motherfucker. They buy XTO for $41 billion.
Over in Europe, gas prices are expensive as shit and they get most of their supply from evil Russia.
Formulate a god damned plan.
Over in the US, people are formulating, figuring out ways to liquify our over-abundance of gas, in order to export it overseas. The very thing that keeps our prices low will be eliminated by this one invention.
We did it.
Cheniere makes first LNG shipment in 2016.
Build more homes. Put those fucking natural gas pipes in. Heating oil the fuck out.
Over in Europe, more hand wringing. Russia is so evil, we shouldn't buy gas from them anymore. Problem is, we'll all freeze to death.
Formulate a plan. We can get that fucking natural gas from Qatar — problem is Syria is in the god damned way.
Ah ha! DESTROY IT, take it over, and then build pipeline.
Plan fails. Gosh darn it.
LNG shipments from US really picking up steam. Every speculator in energy markets are short natural gas. Kill them via squeeze. Remove supply via LNG and bury them.
Ongoing.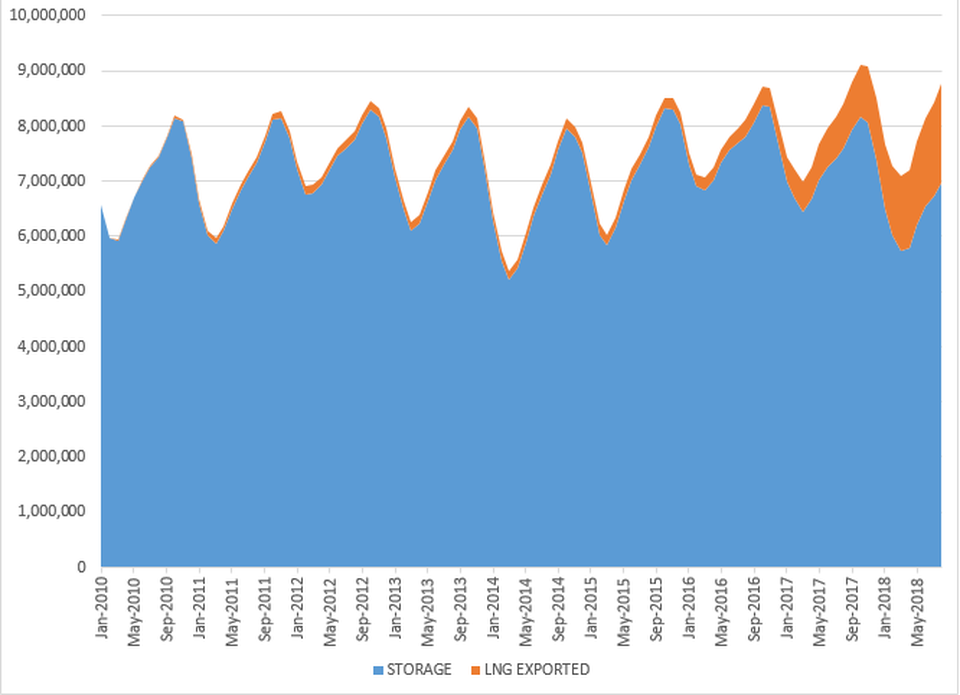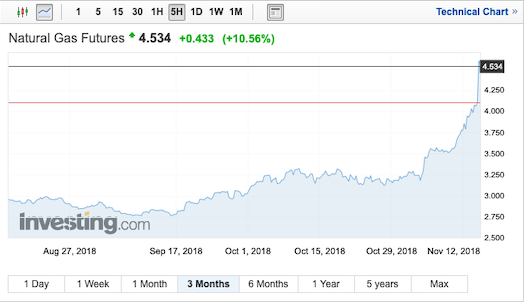 If you enjoy the content at iBankCoin, please follow us on Twitter