So America is sledding rapidly towards perdition, with budget deficits swelling and an aging demographic that is bound to catch up with us and ruin an otherwise fine country filled with occult loving edge lords. There are so many better things to do than worry about budget deficits or the solvency of this slovenly nation. Truth be told, too many of you place energy into this narrative. No matter what you say, nothing will ever change. Generations have come and gone, and still, everything remains as it was before. From the robber barons to the silicon valley FUCKHEADS, back around to the lug nuts in Texas, always know and understand that this is a game you're not capable of playing.
With that being said, we can disassociate ourselves from their sandbox and simply shadow them and steal all of their money when they're not looking. I was gifted a unique gift, the ability to detect things quickly, able to read a room, able to pick a fucking stock.
Listen to me now. The cannabis trade isn't done. This shit is about to head into hyper-drive again, with speed demon dick choppers working at a furious and angry pace, cleaving men from their private parts and discarding them to the side like slabs of pig fat.
I am long NBEV in size, TLRY, NEPT, CGC, and YGYI for the fuck of it. You can try to stop me, but you'll fail. The stock Gods are nothing compared to the powers vested in me thru the grande lodge of iBankCoin.
Good day to you, Sir.
Look at these gainz. Join Exodus.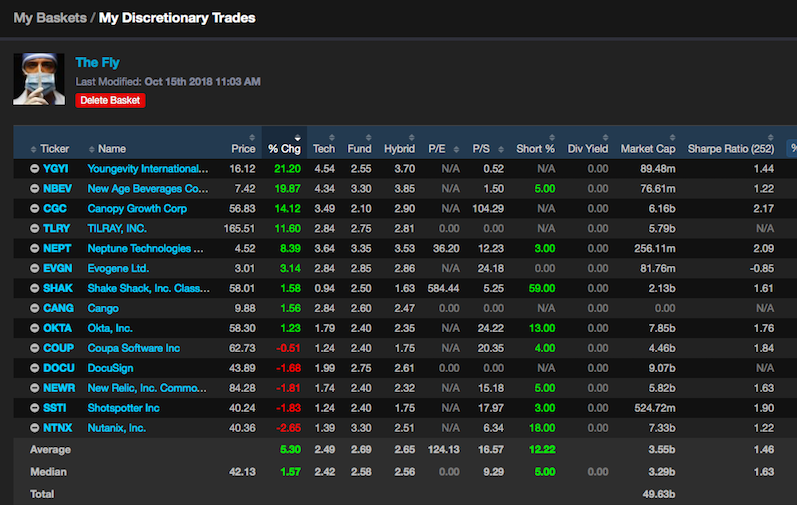 If you enjoy the content at iBankCoin, please follow us on Twitter