I know they're the vampire squid, very evil, and black, and also greedy — but permit a DJ to preside over America's leading investment bank? I know, DJ Sol is more than just an EDMFAG; he's well versed in finance and knows his shit.
So why the fuck is he out there sullying the good name of Goldman with shit like this?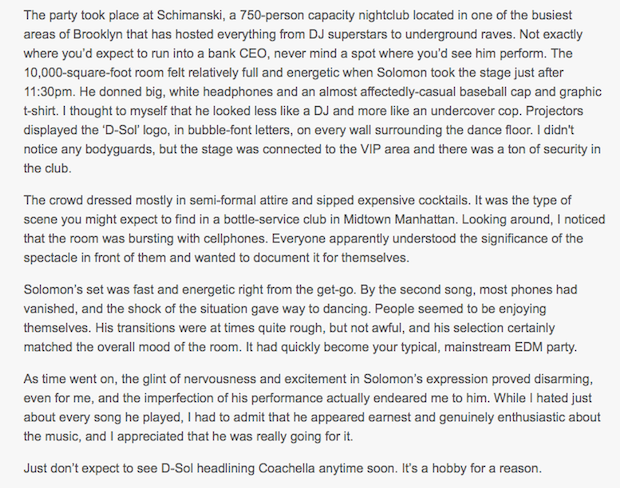 Perhaps this is all part of a greater Machiavellian scheme, to bestow upon America an ordinary lad who enjoy to mix EDM songs for plebs on the weekend. I realize there are limitations to understand the schemes of America's grand lodges in the short term, as they play a very long, generational game. But fuck DJ Sol and the entire GS board for inserting this into the timeline. I cannot believe I was forced to write about it.
If you enjoy the content at iBankCoin, please follow us on Twitter