Don't fall for this shit. You might think it's too early on a balmy Saturday morning to read Fly curse and tell because Clorox is going higher — but you'd be wrong.
Over the past two weeks, old man stocks have been lifting higher. This has many mayonnaise fans elated, content with the specter of greedily collecting dividends whilst enjoying stock price appreciation too. But the truth is, this is a farce.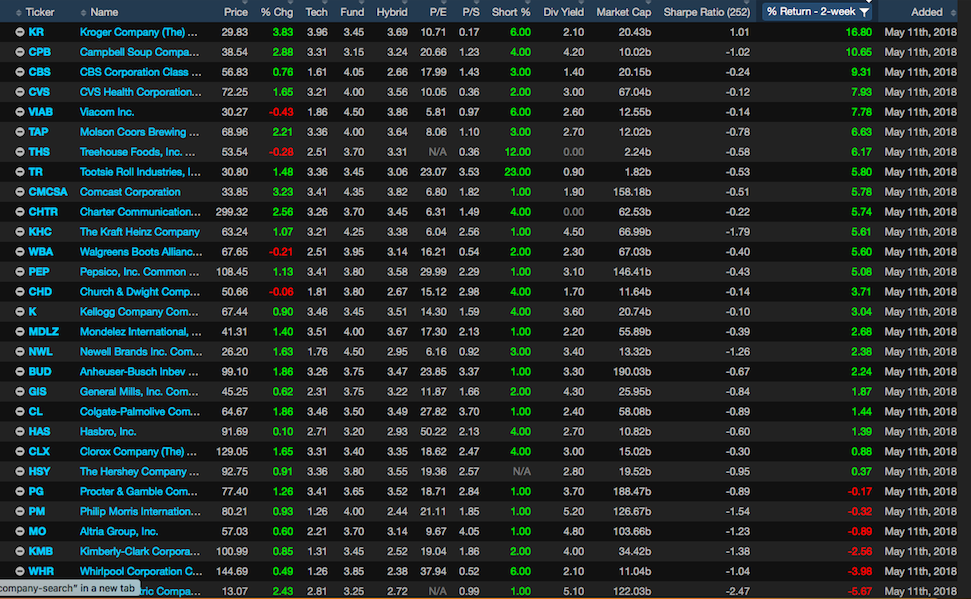 Over in hedge fund land, all of your hot shot managers are now heading towards vacation, with a fistful of cash and drugs in tow. They gave specific instructions to junior to not fuck up the year to date returns, threatening to fire him should he be forced to take the private jet back to NY to fix whatever he might break. In a panic, junior has been buying old man stocks — because MUH scared and because MUH deep value.
WRONG.
Junior is always wrong.
Old, zero growth, household dependent stocks, went up during the zero interest rate era because of multiple expansion. It was enviable to own CLX paying a 3.5% divvy whilst rates were zero. But now with rates jacking higher 5 times per annum and the Fed hell bent on bending the will of debt holders, we are now betwixt in a new era of multiple contraction. This era shall continue, until morale decelerates and crashes.
YTD performance, not so good.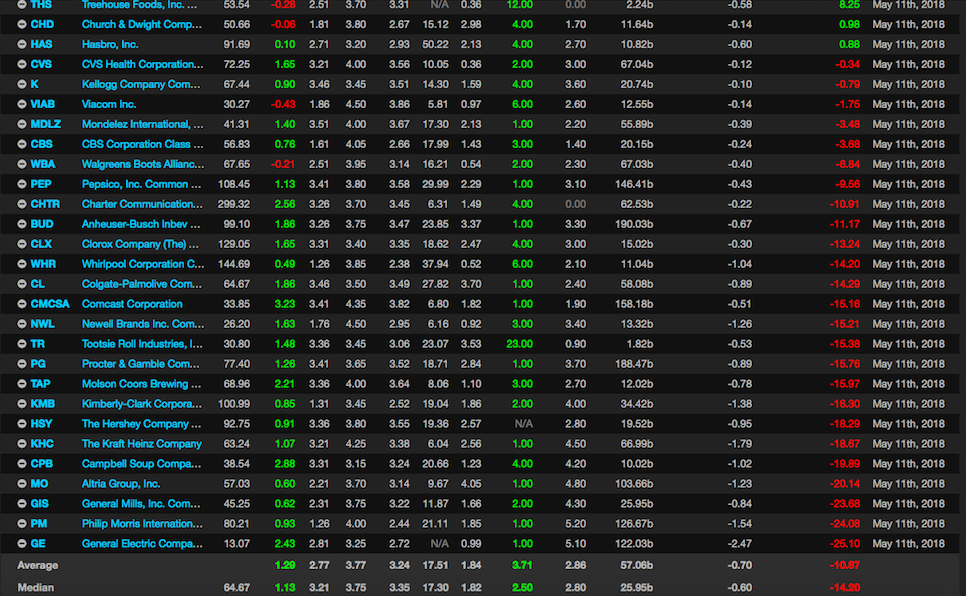 Here, I can prove it. In Exodus we have the valuation data for all companies are sectors for over a decade. Have a look at CLX pre-financial crisis. See how the multiples were sub 20? See how they jacked up over 20 during zirp?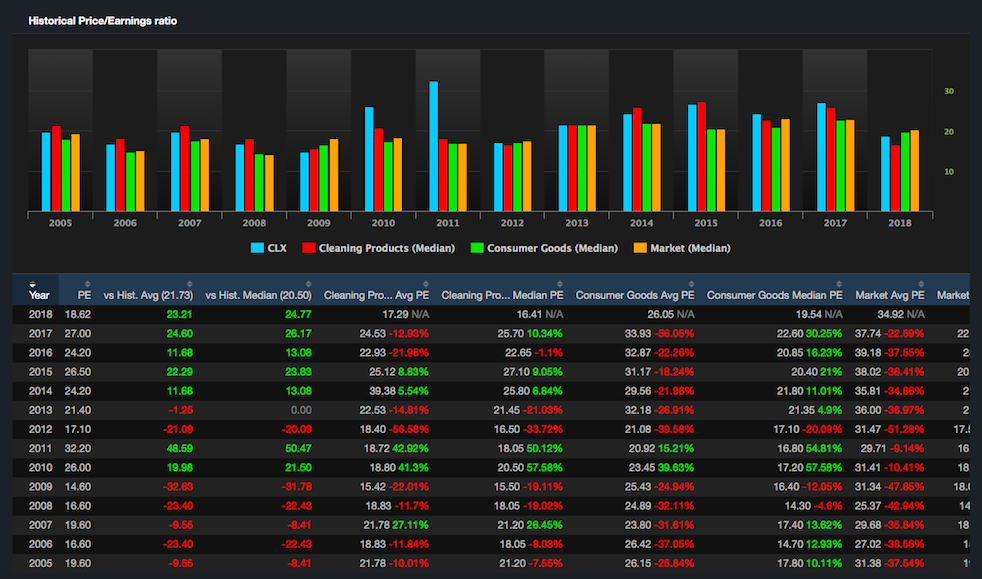 Best case scenario, these stodgy companies are dead money, paying out dividends to their ancient shareholders in exchange for safety of principal. Worst case, the Fed plays themselves into an accordion and we all get mashed by higher rates — these stocks break the fuck lower because the dividends aren't high enough and because MUH multiple contraction.
During a period of rising rates, it's important to remember why they're going higher: strong growth.
Ergo, buy growth stocks you fucking brainlets.
Happy Saturday!
If you enjoy the content at iBankCoin, please follow us on Twitter