The Chinese-America trade war doesn't officially go into effect until mid-May. God willing, there will be negotiations that fail and the tariffs could go right into effect, absolutely fucking all of you morons long Chinese equities.
Just last week, China's second largest maker of communication equipment, ZTE, was slapped with a 7 year ban from the United States for being an egregious company, currently and now deemed a national security risk.
ZTE sold sanctioned equipment to Iran and for that — fucking banned.
"ZTE made false statements to the U.S. government when they were originally caught and put on the Entity List, made false statements during the reprieve it was given, and made false statements again during its probation," Commerce Secretary Wilbur Ross said in a written statement. "Instead of reprimanding ZTE staff and senior management, ZTE rewarded them. This egregious behavior cannot be ignored."
This had an ancillary effect on US optical makers, such as Acacia, who's shares fucking plunged last week by 30%.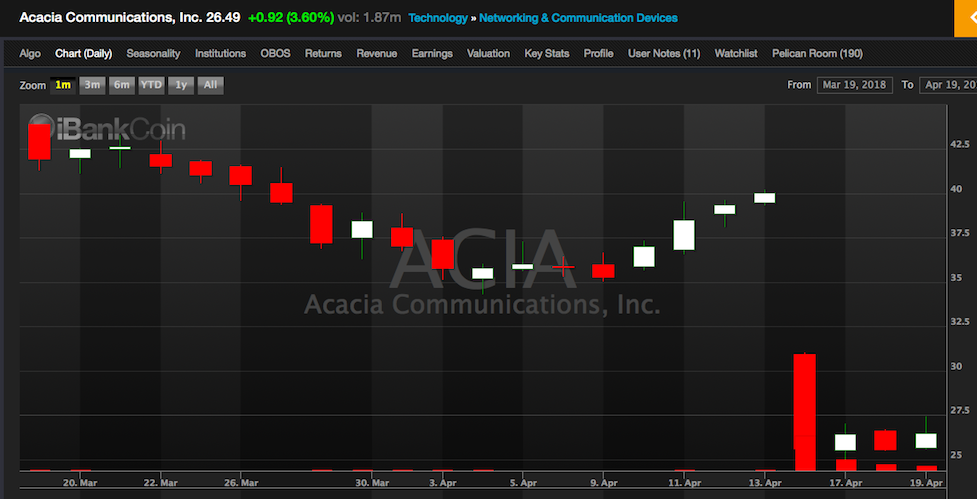 Now China is throwing shade at the proposed $44b merger between Qualcomm and NXP — causing both stocks to Mcplunge lower by ~5%. The possible blowbacks to a true Americana trade war with China will be hardest felt in the semis and the textile industry.
Perhaps you should be making arrangements to exit these shares?
The semis topped in March and are now steamrolling lower.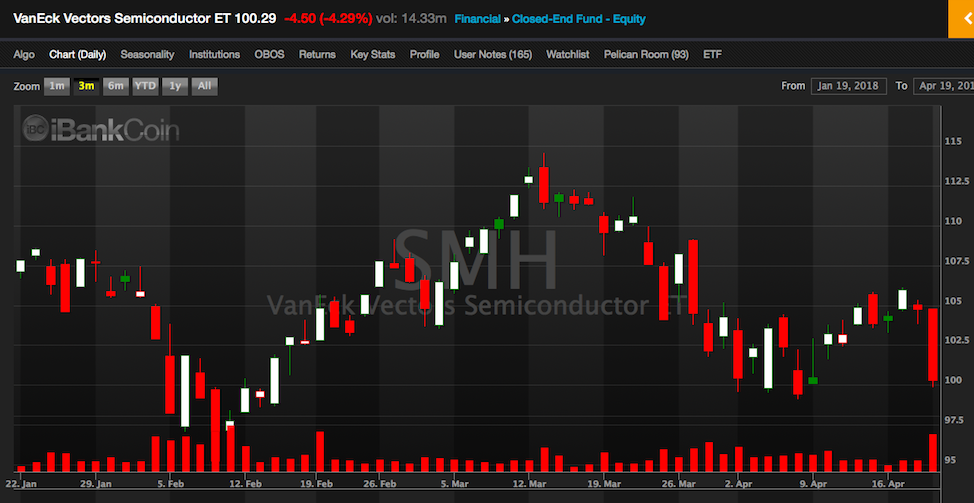 As per the NY Times, here is the short-term timeline on the looming trade war.
On May 1, exemptions to the tariffs on imported steel and aluminum expire.

On May 22, the public comment period ends for another $50 billion worth of tariffs, and the Trump administration can announce a final list of targets.

And Aug. 18 is potentially the deadline for the administration to act on an investigation into Chinese trade practices. But there's a provision for a 180-day delay after that.

Key caveats: President Trump has the power to pursue trade policy almost at whim. And a W.T.O. proceeding against China could take years.
If you enjoy the content at iBankCoin, please follow us on Twitter