This is me post St. Paddy's Day, following a night of drinking, completely shit posting about Bitcoins tumbling down a hill and into a fucking sewer pipe.
Believe me, your loss is also my loss. I have money in cryptos too — but I love nothing more than to see newly minted investors bathe in the fires of scorn. This is your initiation into speculation young lads. Get used to it.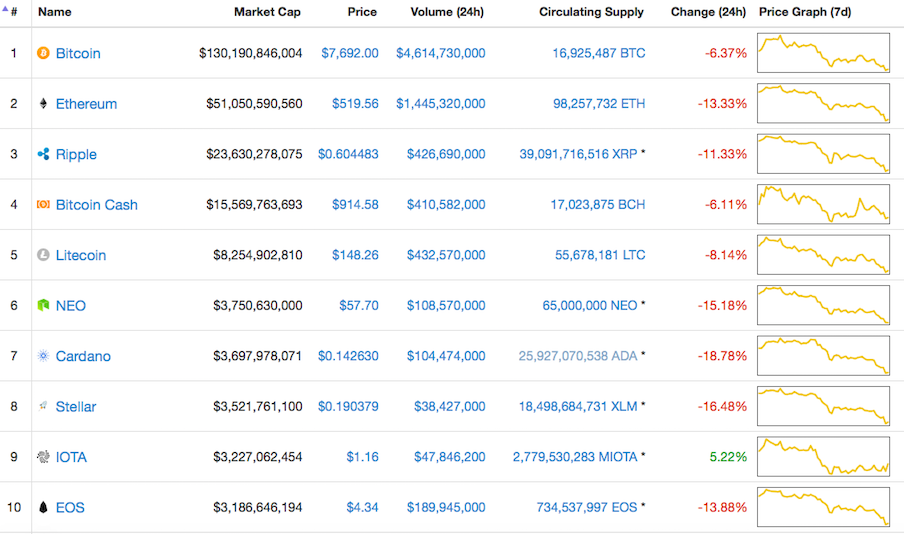 Total cap is now $295 billion, down more than $500 billion from the highs. Let it be stated, this is only the beginning of your painful journey. Bitcoins are, inexorably, fucked for at least 15 years.
Ciao.
If you enjoy the content at iBankCoin, please follow us on Twitter