STOP CELEBRATING NOW. You people are so fucking annoying. Some of us own SQQQ and a lot of meaningless dollars, sitting there staring at us stupidly.
While you undergo your God complex this evening, bragging to your faggot friends about all of your gains, remember this: THE DOW JONES IS 1,300 FROM RECORD HIGHS.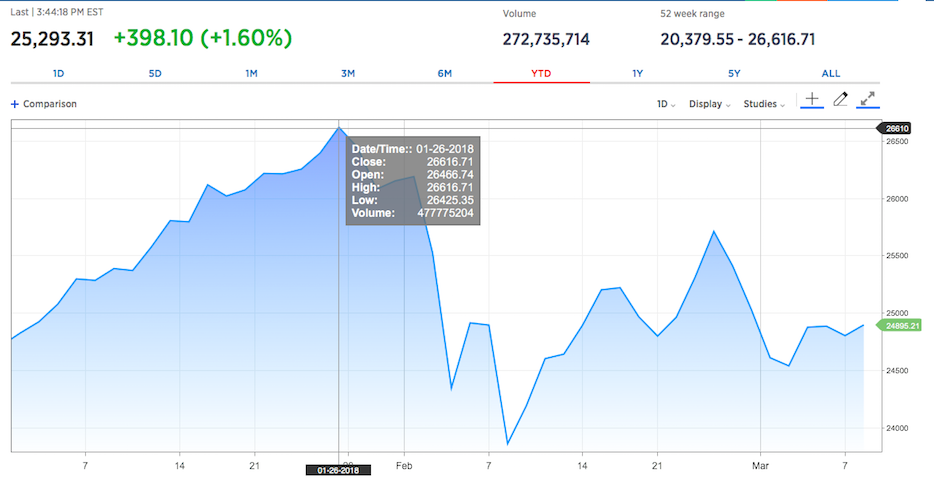 How do ya like 'dem apples?
All in all, I made nice gains today, in the ballpark of 1.5%. My trading account is a barren mess now and I'll need to throw on some new positions next week.
It was a fun week and I have no regrets. For this evening, I have a busy night of driving and spending money ahead of me, betwixt by dog walkings and large glasses of gin.
Ciao.
If you enjoy the content at iBankCoin, please follow us on Twitter