Any questions?
You fuckers have good leads. You know the market is gonna trade up no matter what. Sure, every once in a while you'll be raped by an ETN going to zero, or a CNBC expose showing what a scam crypto proxies are — but that's part of the beauty of investing.
After all, you cannot have joy without first experiencing extreme levels of pain and agony.
Earlier today, Mueller indicted 13 Russians for shit posting on the internet — in an attempt to disparage Hillary Clinton — a true American patriot. Mueller outlined, in great detail, the lengths of depravity these Russians took, traveling throughout the country like a circus act — attempting to elect Trump.
On that news, stocks dipped, but now they're coming back. Should stocks dip again, you'd be wise to purchase them. If you do no purchase dips, perhaps one day a Fly Administration will investigate you for crimes against America — subverting our capitalistic system through wanton acts of aggression against share prices. Your name might be posted online and your employers contacted. You might be publicly shamed and humiliated. You might even lose your job.
Courtesy of Exodus, here are the winning sectors over the past two weeks.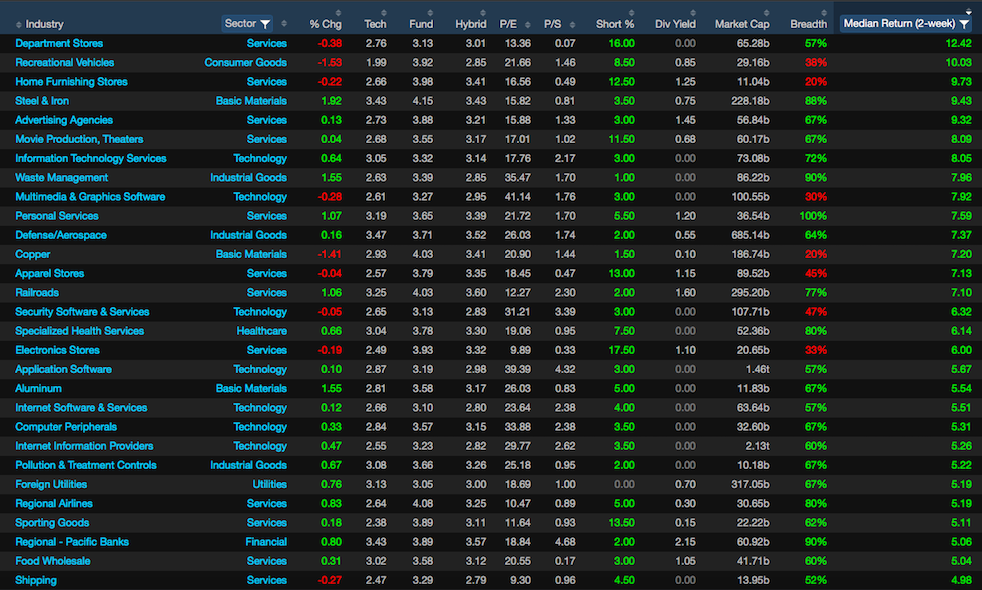 If you enjoy the content at iBankCoin, please follow us on Twitter