BANNINGS are back. I'm exceedingly patient with some of you, much more than I should be. Last year I released all of the animals into the streets and you ran around freely and defecated around the halls — but the discourse all but eliminated you from the conversation — since the conversation discussed politics and world events — topics you retards knew very little about. Now with stock talk back on the front burner, I am literally attracting the worst booze hounds society has ever seen — ordinary mountebanks — drunk from morning thru night — teetering on the brink of mental insanity.
Believe me, I know a thing or two about crazy — having seen it first hand in one of my relatives. Some of you fuckers should be institutionalized — due to hyper-manic behavior that is the definition of emotionally unstable.
Speaking of unstable, markets shot up by another 500 and change — and still charging. While this might be a delight for those long SPY calls — this is wholly retarded. Hard to buy into what can only be described as a manic move higher.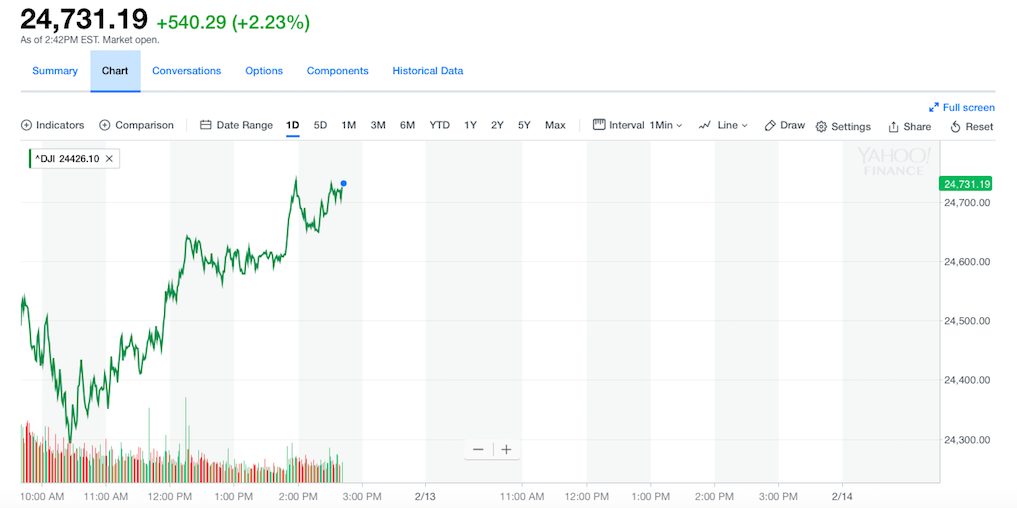 My sales from this morning are still there highs of the session for OSTK and OLED, interestingly enough, and both of my new purchases (KODK, BITA) have moved up since I bought them. My quant strategy is only +1% and breadth is only 78%. Even still, it would be idiotic to find a chink in today's armor. The fucking thing is up a thousand since the Friday, and ~1,500 since the Friday lows — so it is what it is.
Tankers are the standout today, partly thanks to NAT reporting solid results — partly thanks to Trump's infrastructure plan. With the Dow being up so much, I have no other trades that I wish to do here, at least at this present time.
Free trials for Exodus end Wednesday, Valentine's Day Massacre. If you want a peek, email me at flybroker at gmail.
If you enjoy the content at iBankCoin, please follow us on Twitter