Morning lads,
I started off the day with a cup of coffee that could awaken the dead. Then I logged onto my computers and saw my RMGN position, a stock that I tossed some money at yesterday at 3:53pm for an overnight hold, and was pleased to see it sharply higher.
I just sold it a few minutes ago, at the open, for a 120% gain. I owned the stock for no more than 7 minutes.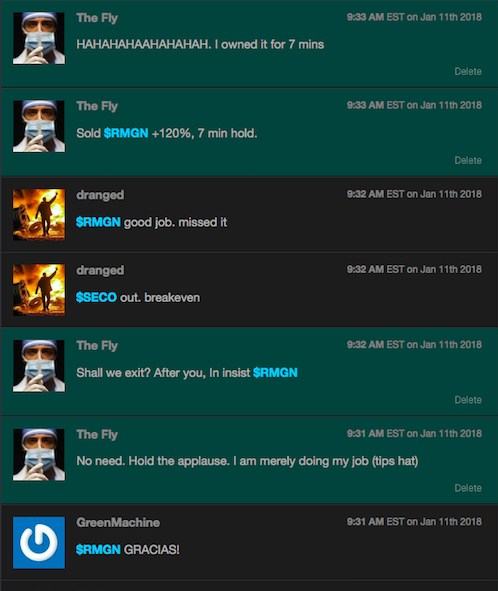 Alas, this is my new life, slumbering out of bed, looking at the blockchain, extracting money from it. I must admit, it's all getting rather monotonous, extracting money from the blockchain each and every day. I haven't made this much money in stocks since, well, since ever.
What are we up to now? Making MOAR gains. Come join us in Exodus. Seriously, it has never been better and I'm trading in there full time, toiling away, making people happy to be alive.
If you enjoy the content at iBankCoin, please follow us on Twitter