Long ago when I first started blogging finance, ABSOLUTE faggots were up in arms because I dared to curse on the internets. Did you know that was one of the reasons why The Fly became popular — because all of the priggish liars were relieved to read someone who used words they used every 5 minutes in the office? Brokers would pretend to be proper outside the office, but inside were savages.
Speaking of savage, no more than 2 days after I warmed to cryptos, the entire sector gets destroyed. No worries, the HODLers will save the day.
The complex is getting cracked asunder, led lower by Ripple.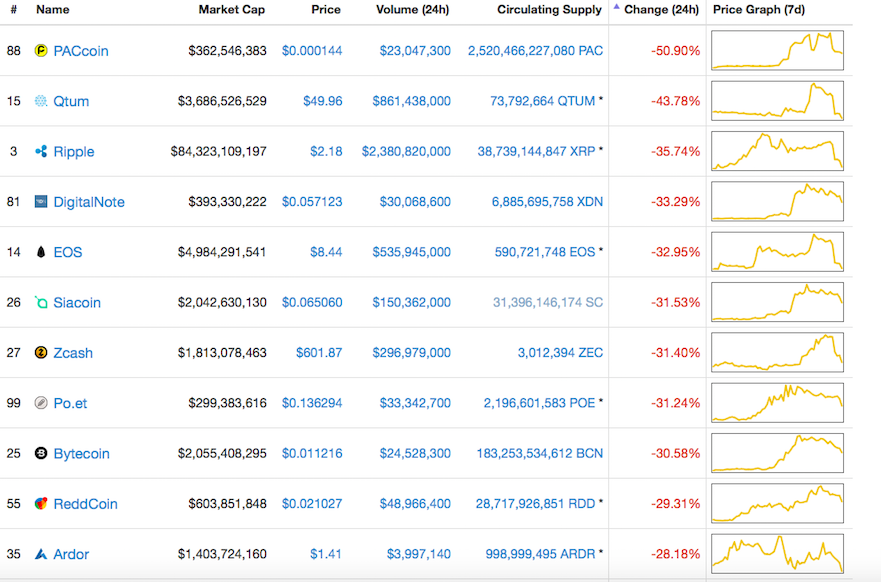 Overall market cap is now $682 billion, which is down from ~$800 billion. I cannot and will not call for the destruction of the complex now, especially since people can't even buy if they wanted to. Did you know that? The demand to open accounts is so great, exchanges are closed to new accounts.
Buy dips.
The crypto proxies are mixed, with gains in DELT, BURG, CNET and OTIV, with losses in DPW, NXTD, MARA and RENN.
Overall, markets are a little weak. Go eat a sandwich.
If you enjoy the content at iBankCoin, please follow us on Twitter