In a world where thousand percent gains are common place and inflation is the desirable outcome in all economic policies, earning a 'hundy roll' from $98 to $106 seems rather pedestrian. I've been tasked with the great job of seeing WLK shoot higher and shall make sure that it accomplishes its meager goals. Big deal, right?
Prepare for $106 within a fortnight.
With regard to FIZZ, let it be know that up until very recently, I never had the privilege and the honor of consuming their La Crax water. I ventured upon doing so last week and purchased coconut La Crax, and let me tell you, I am addicted. Since then, I've been drinking La Crax. like a drug addict fishing for loose change in a bottomless drawer for crack. I've owned the stock for quite some time now and only now do I understand the true value proposition.
If you're shorting this stock as a way of fading Le Fly, I promise you, on Jupiter's Stone, I will cut your balls off and then bash your head in two with them.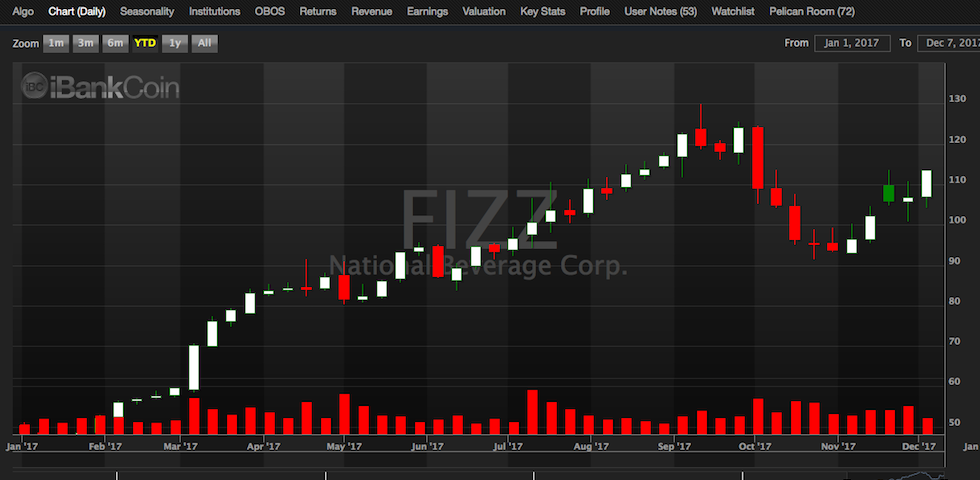 Nasdaq jumped higher by ~0.5% and my gains we just about twice that. Back to editing my book.
If you enjoy the content at iBankCoin, please follow us on Twitter