I bring forth news of the grandest proportions. Bitcoins were dallying around the past few days around $10,000, fucking with haters, teasing like a cheap whore. Well, all of that has come to an absolute end this evening; as you stock faggots position into securities gearing towards LAUGHABLE 10% annual returns — the motherfucking Blockchain has transmorphed into the cockchain and is now ballyhooing recklessly through a field of swinging blades with a GIGANTIC erection postured outwards towards the world.
We've got all sorts of shit to discuss tonight, such as a possible super breakout of a new player called Cardano, which now sports a market cap upwards of $4b and is higher by 405% over the past week. This shit is for real — the freedom of finance is finally here and you mother llamas are missing out by being dumb and old, transfixed on investment banking scams and equities riddled with onerous regulatory shucking and jiving. That's the beauty of the crypto-world, unhinged, unconnected, from the bastard cocksucking regulatory bodies who stifle innovation, forcing CEOs and boards to be accountable to their shareholders. These tokens are not shares and do not offer voting rights, merely the essence of greatness that is literally the foundation of breaking free (busting loose edition) from governments and establishing a new hierarchy and aristocracy in high finance, one that cannot be taxed, nor fucked with, by Federal Governments (shots fired).
Let's have a look at some of tonight's chart breakouts. Personally, I like the look of Litecoin; that fucker is poised for greatness and higher prices; best to get in now — before all of the Johnny Come Latelys finish their Johnny cakes and barrel into it — propelling it to new heights.
I am looking for a modest 2,000% gain from current levels.

Stellar Lumens is also interesting. Both Reddit and Github forums are straight fire tonight, talking about this being the next one to go. Fuck, just thinking about it makes my cock hard.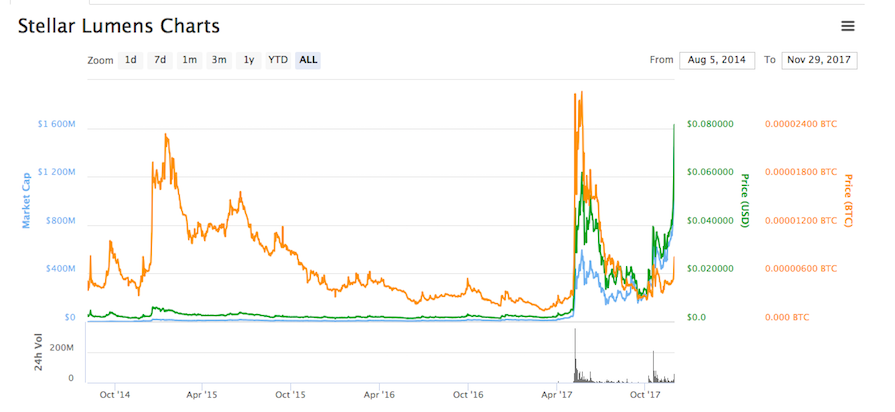 And here are the others.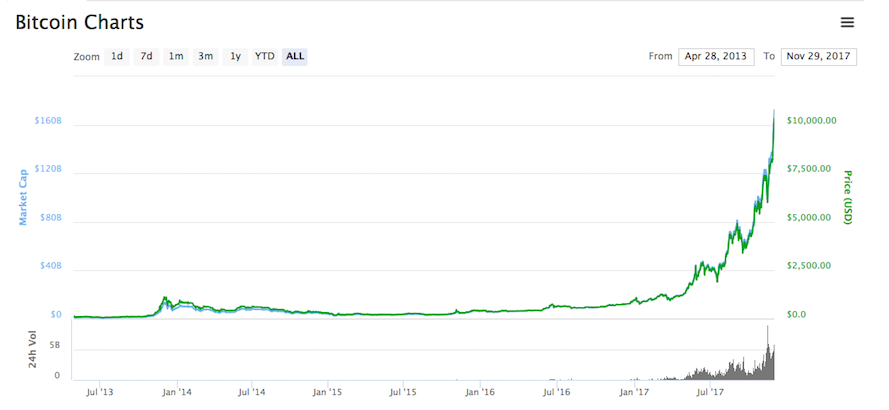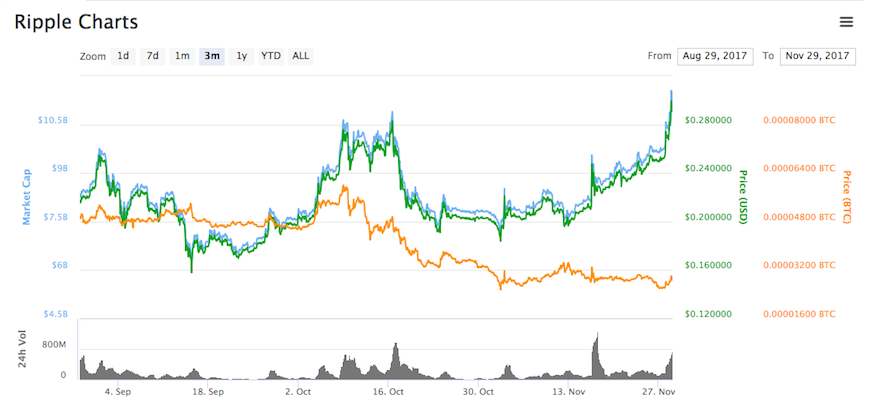 If you dial down the market cap, you can find some really interesting coins, such as Ethereum Movie Venture, Dent, Royal Kingdom Coin, and Aeron. But I suggest sticking with the bigger one's for now, especially toward year end, because it's a sure thing and doesn't have too much risk.
If you enjoy the content at iBankCoin, please follow us on Twitter